London is synonymous with iconic hotels and has more than its fair share of them in every part of London. Most of the hotels on our list are known as 'Grand Dames', hotels with a rich history, wonderful architecture and a guest list of who's who over the years who have frequented them – if only walls could talk!
Trying to keep this list short has been a challenge, but we've also included some newer hotels, those that deserve their 'icon' status in a city that oozes 5* hotels.
5* The Savoy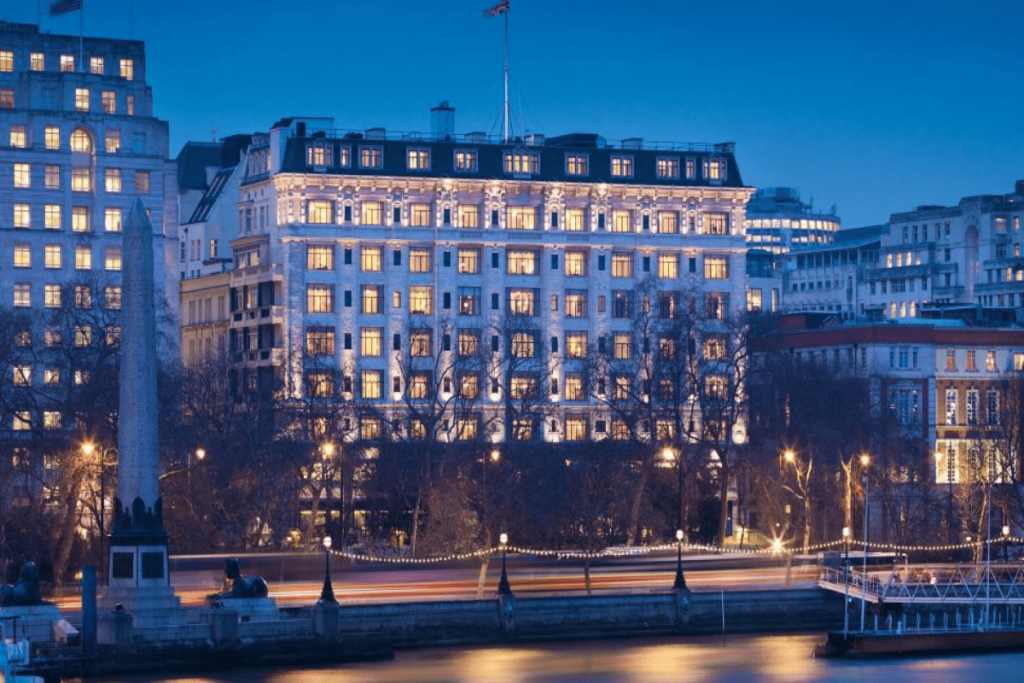 The Savoy remains a constant pull for guests looking for London glamour whilst retaining its traditional values. Opened in 1889, its location on the river Thames is perfectly placed for the West End theatres, the galleries of Trafalgar Square and Covent Garden. A stay at the Savoy can make you feel like you have gone back in time, the art deco décor, staff in their traditional uniforms, service that is on point, the famous American Bar serving cocktails and world-class restaurants that have hosted legends. It's easy to see why this is arguably London's most famous hotel.
5* The Ritz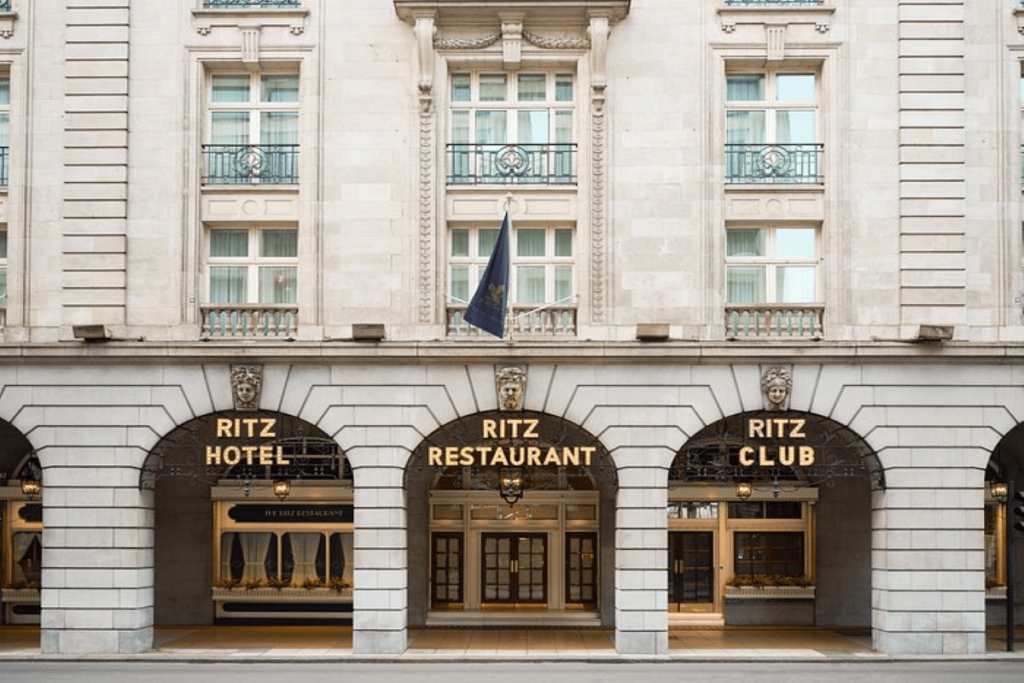 The Ritz is a luxurious hotel on Piccadilly known for attracting high society. Originally opened in 1906, Its opulent feel oozes luxury with period architecture, high ceilings, gold leaf decor and chandeliers. It offers fine dining at its best, with its world-famous afternoon tea and the Michelin-starred Ritz restaurant in beautiful dining rooms.
5* The Dorchester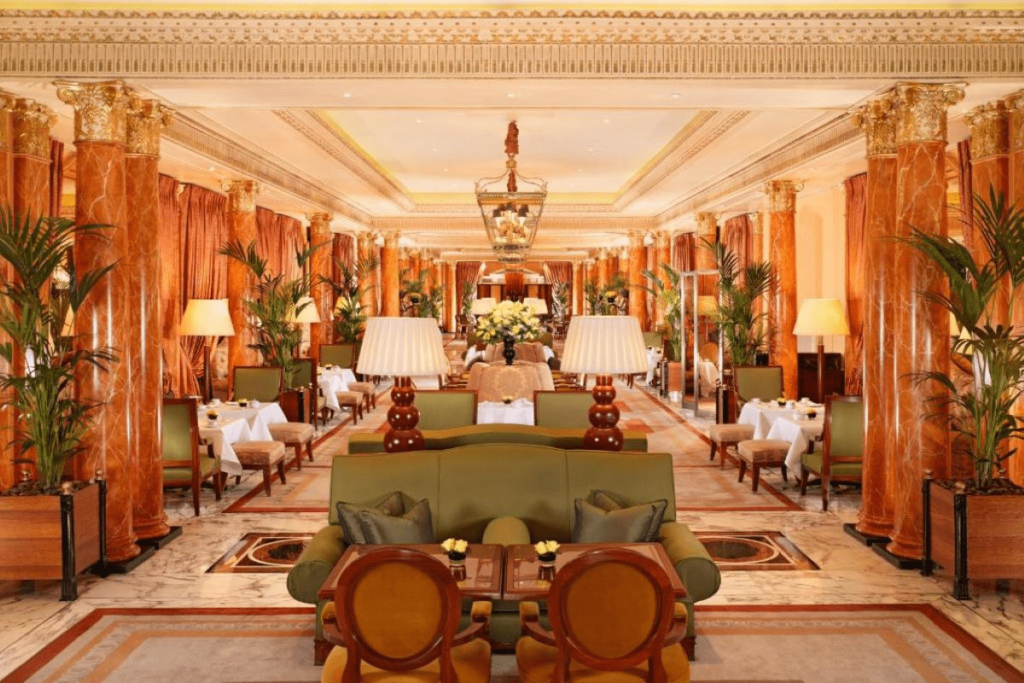 Opening its doors in 1931, this hotel has been part of the London scene ever since. It even hosted Prince Phillip's stag party before marrying Queen Elizabeth. Overlooking Park Lane and Hyde Park, the hotel retains a strong nod to its British heritage, offering sumptuous surroundings. There are four restaurants including the three Michelin Star Alain Ducasse at the Dorchester serving fine French cuisine. You'll always find a row of supercars parked up outside, confirming its iconic hotel status.
5* Claridge's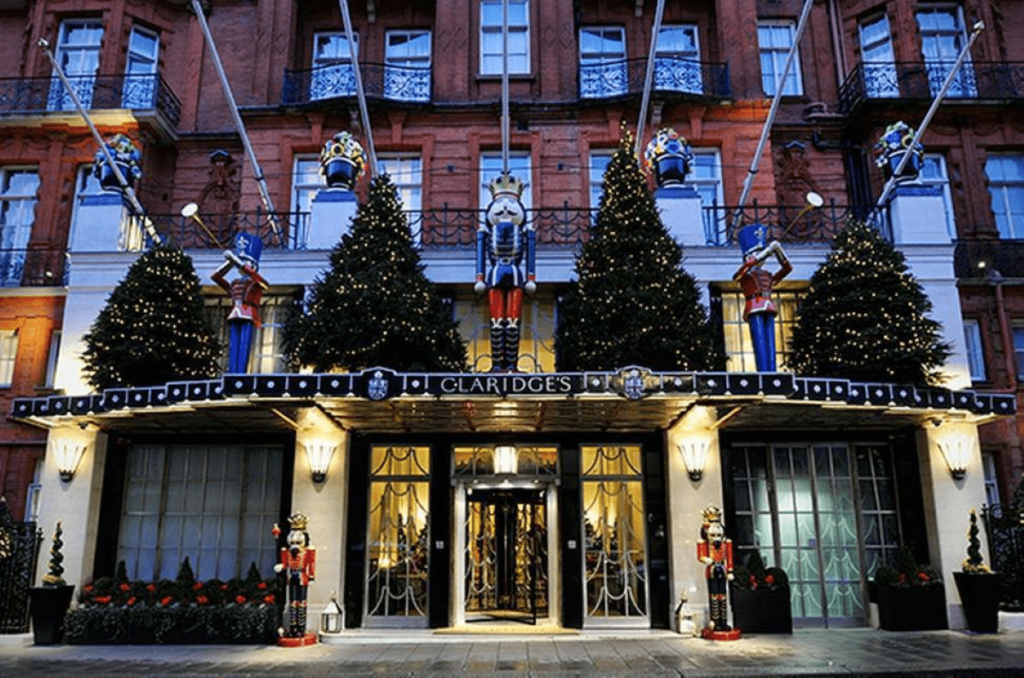 If you want glamour from years gone by, then Claridge's should be on every list. In the heart of Mayfair, since it opened in 1854, it's hosted Queen Victoria, Marlene Dietrich, Audrey Hepburn and Jackie Onassis amongst others. As soon as you walk into the foyer, you know you are somewhere special. It has some of the most spacious rooms in London, each one is uniquely designed. Claridge's is the epitome of luxury and the finer things in life.
5* Rocco Forte Brown's Hotel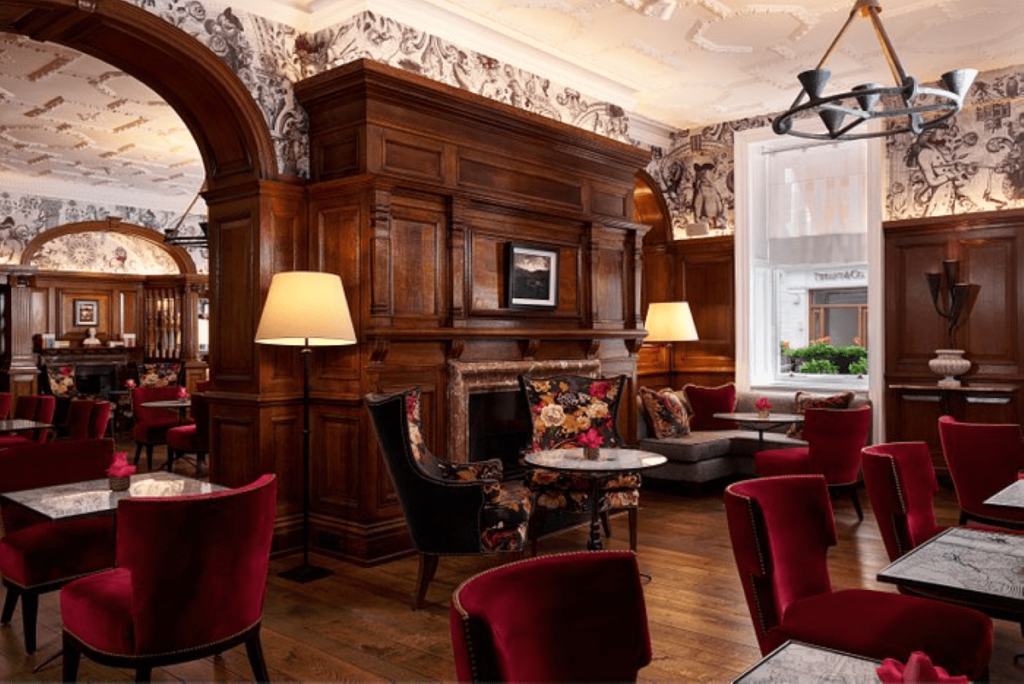 London's first-ever hotel, opening in 1837, has hosted famous writers throughout the centuries including Oscar Wilde, Arthur Conan Doyle, Rudyard Kipling and Bram Stoker. Now rooms designed by Olga Polizzi pay homage to its heritage. For those looking for a hotel with all the London history and none of the stuffiness, this is a great pick.
5* The Langham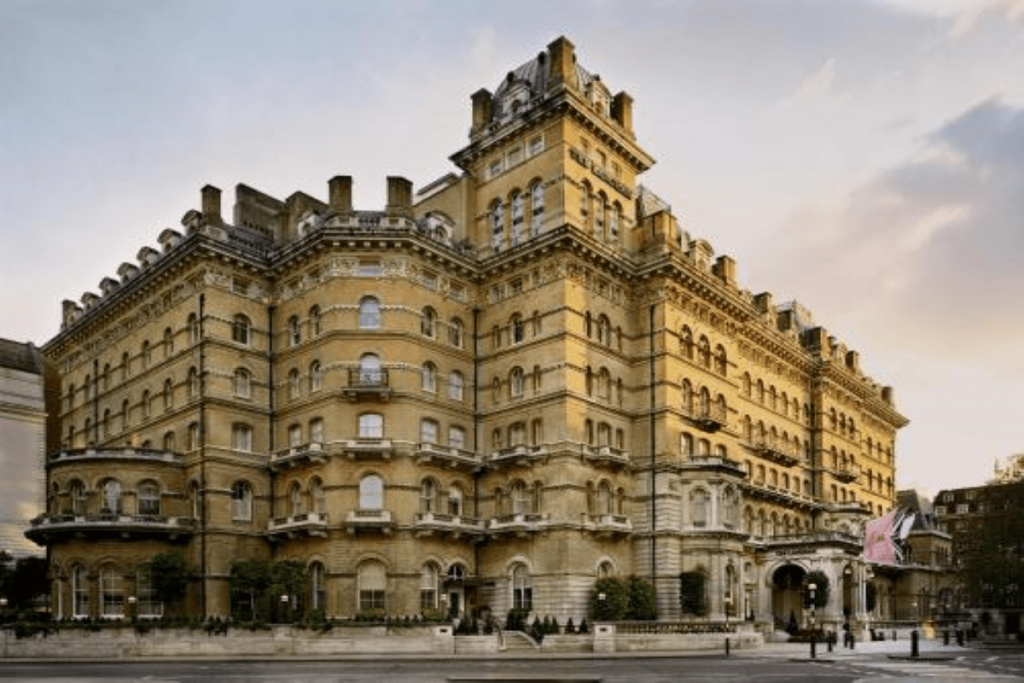 Billed as Europe's first 'Grand Hotel' it became famous for its indulgences and modernity including electric lights, lifts and more and has welcomed guests for over 150 years. It remains a haunt for the rich and famous (it was a favourite of the late Princess of Wales, Diana) and offers a quintessentially British experience and atmosphere.
5* Shangri-La Hotel at the Shard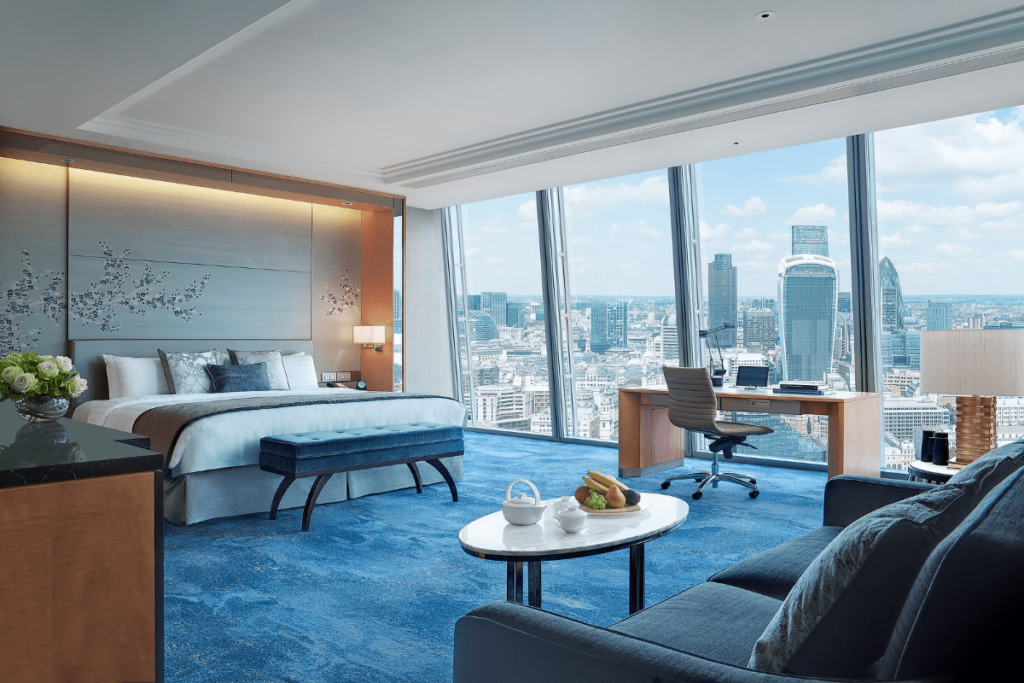 One of London's newest entrants to the 'iconic hotel' status, the Shangri-La at the Shard has quickly become a landmark hotel due to its commanding views over London from the 34th to 52nd floors of the Shard, London's tallest building. Floor-to-ceiling windows in the rooms (and bathrooms) ensure the very best of views across the London skyline and with the Shangri-La reputation for excellent service, this one will not disappoint with luxury touches at every turn and an elegant ambience.
5* St Martins Lane Hotel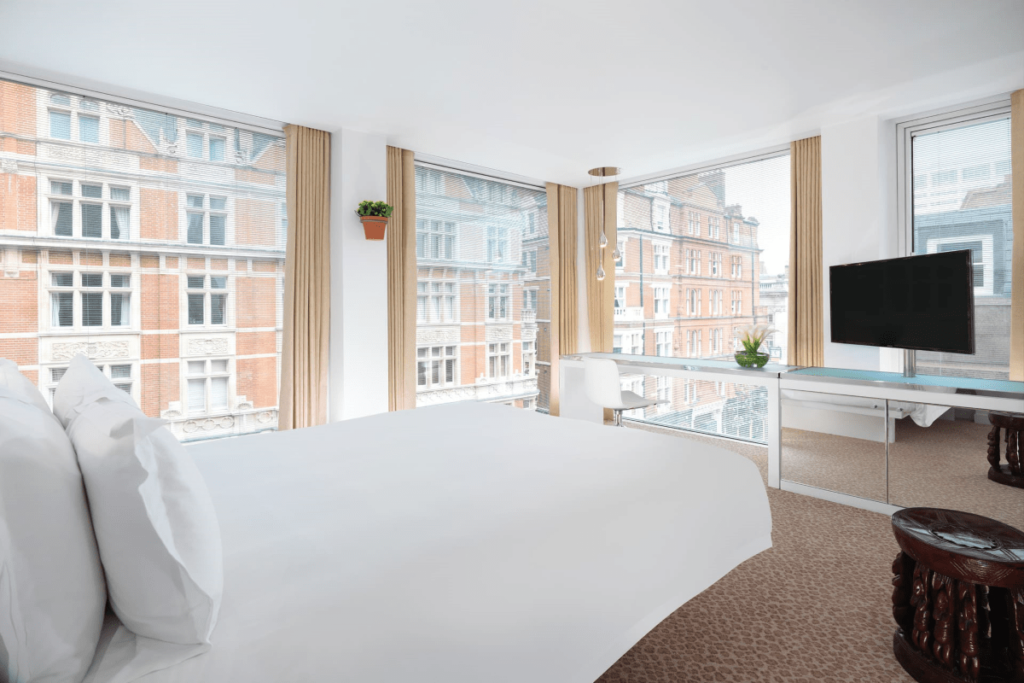 Located in Covent Garden and a stone's throw from Leicester Square, this modern, boutique hotel retains an air of mystery about it. From the outside, its 60s concrete building doesn't give anything away but from the minute you step foot inside, you can see the Philippe Starck design unfold. The loft-style rooms are stylish and airy, with floor-to-ceiling windows offering a sense of calm from the business of London below. The cocktail bar and restaurant remain favourites on the London scene.
5* ME London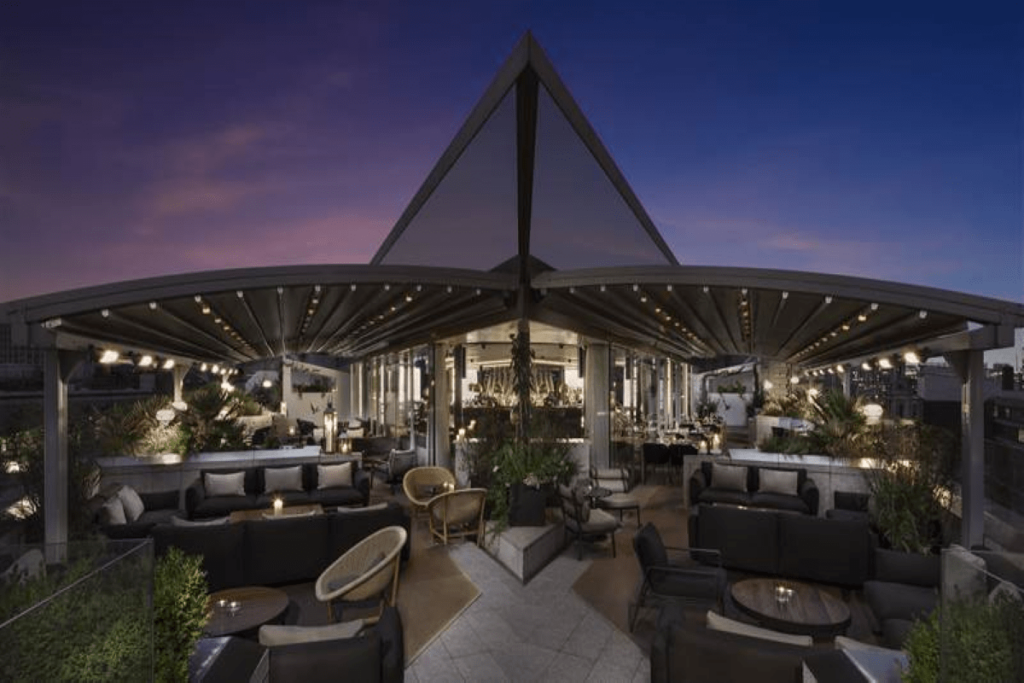 This contemporary hotel designed by Foster + Foster, has an enviable position on the Strand, just minutes from London theatres and Covent Garden and overlooking Somerset House. International fine dining is on the menu with two restaurants that are hot on the London scene, and a visit to the rooftop bar, Radio, is a must with its views over London. It offers an elegant stay with a cosmopolitan atmosphere in the heart of London.
5* Rosewood London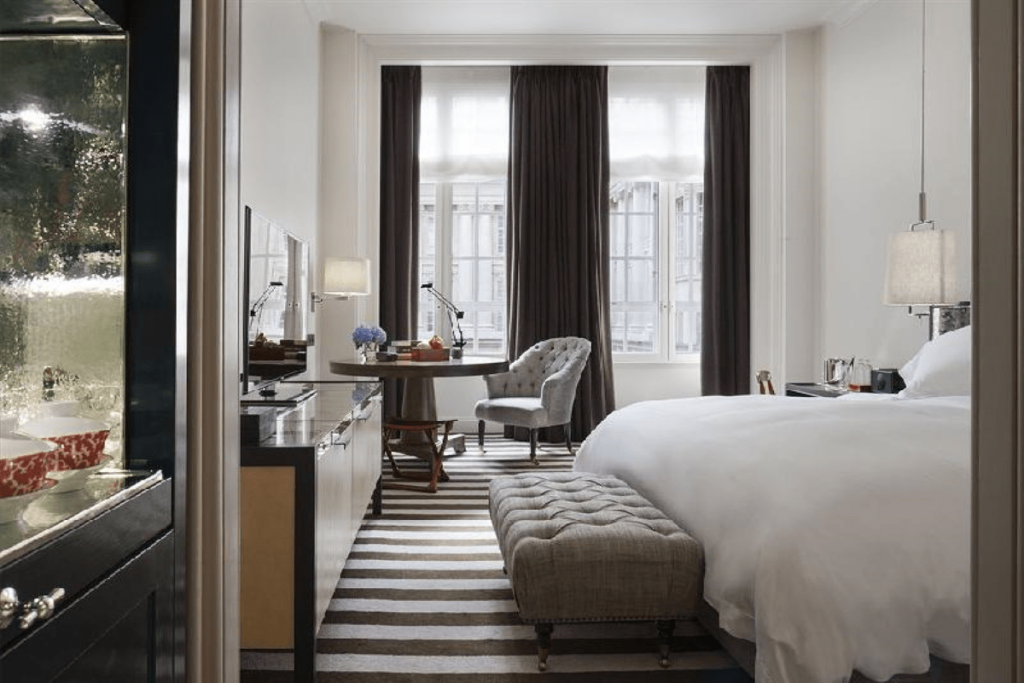 From the minute you walk into the courtyard of this hotel in Holborn, it's hard to imagine you're in central London – it's a delight kicking back in the summer months with a cocktail. Think English manor house with refined British luxury with its designer rooms and marble bathrooms. The Mirror Room restaurant offers all-day dining including afternoon tea. The Rosewood is an urban sanctuary not to be missed.