You go to Rome to soak up the history of the era's gone by and feel like you've stepped back in time. So why not take it one step further and stay in one of Rome's many historic hotels? From former Palazzos to restored buildings back to their prime on the doorstep of Rome's many attractions, there are plenty to choose from. Here's our Stuba Six selection, some of which we consider the best.
5* Grand Hotel Plaza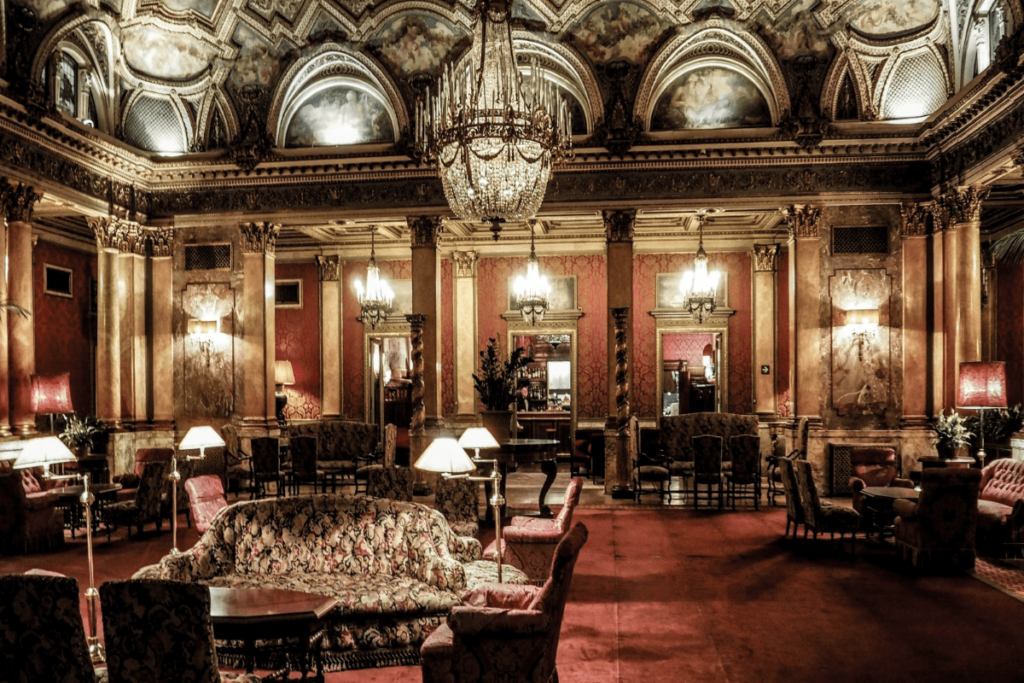 One of Rome's oldest and most loved hotels, and retains many of its stunning original features and architecture throughout. Located on Via del Corso for nearly 150 years it has been renovated and preserved through the years for travellers to enjoy today.
There are two panoramic terraces on the 5th floor with views to take your breath away, one of which you can enjoy a drink and a light meal and there's a restaurant. 40 rooms have their own terrace and have high ceilings, elegantly furnished with antiques and marble bathrooms.
5*Sina Bernini Bristol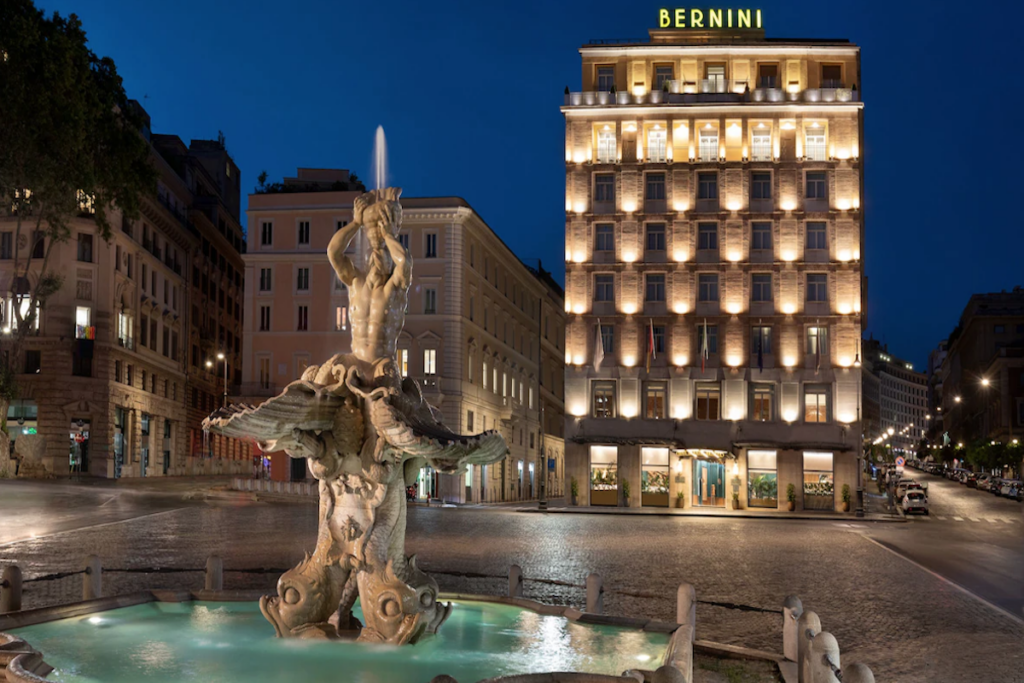 Named after the Baronet of Bristol and the sculptor Bernini, for over 140 years the hotel has been known for its luxurious hospitality and has welcomed numerous celebrities. Located on the Piazza Barberini, close to the Spanish Steps, it's well placed for the fashion centre of Rome. On the back of a refurbishment, the hotel's attention to detail and its history do not go unnoticed, with rooms inspired by the artists of the baroque era and marble bathrooms. Other facilities include the rooftop Il Vizio restaurant, spa, and fitness area.
4* Hotel Forum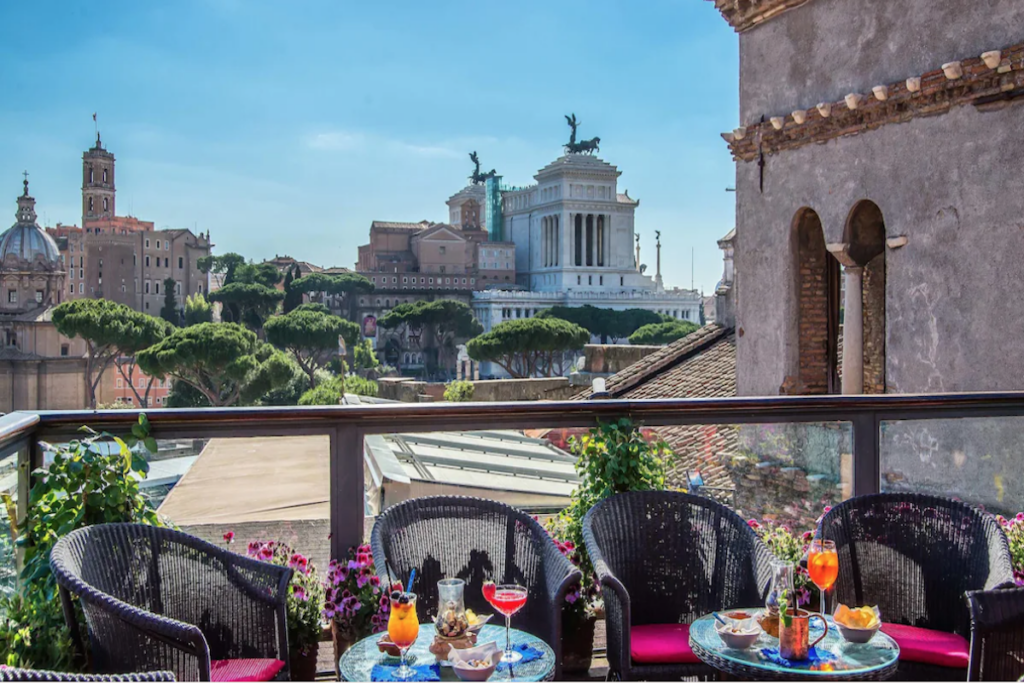 A former 18th-century convent with a truly unique setting just across the street from the Roman Forum and within walking distance from many other sites. Over the years it has attracted Hollywood favourites and with the views across the ancient city from the rooftop terrace with a restaurant where you can enjoy breakfast with a view it's easy to see why. Room décor is traditional with antique furnishings and wood panelling. Other facilities include two bars.
4* Hotel Quirinale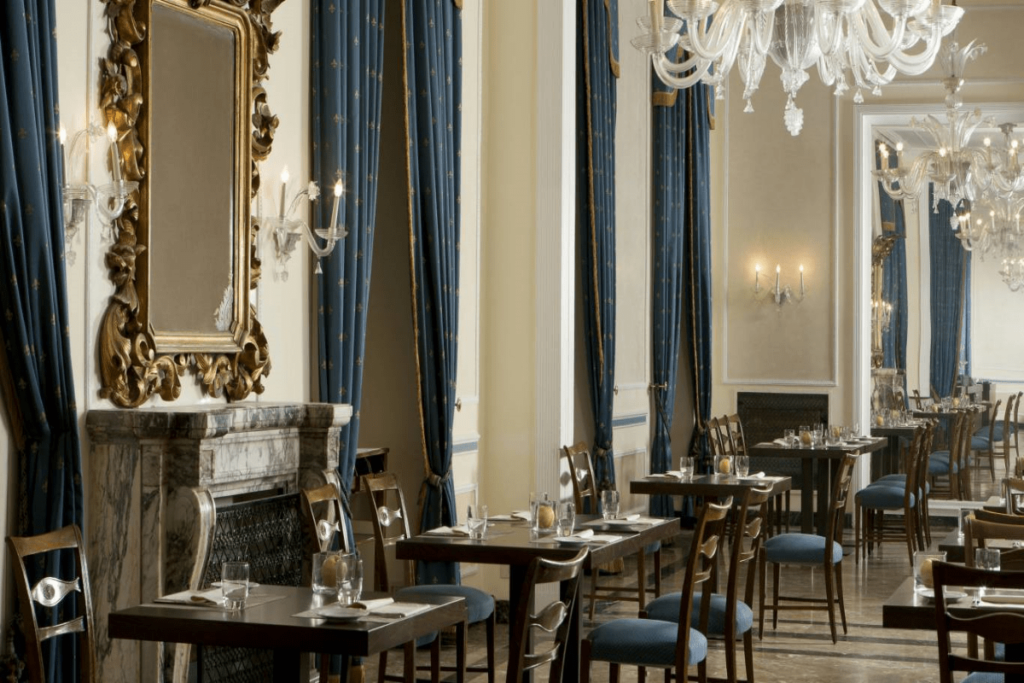 Built in 1865 the hotel has a great location between the station Termini and Piazza della Republica with shops, restaurants and major sites nearby. Rooms are charming with original architectural details and have refrigerators. Throughout the hotel, the marbled columns, high ceilings and imperial-style furniture ensure it retains its traditional roots. The hotel's garden is a perfect place to relax and take a picnic. Amenities include a fitness centre, restaurant, coffee shop and bar/lounge.
5* Aleph Rome Hotel Curio Collection by Hilton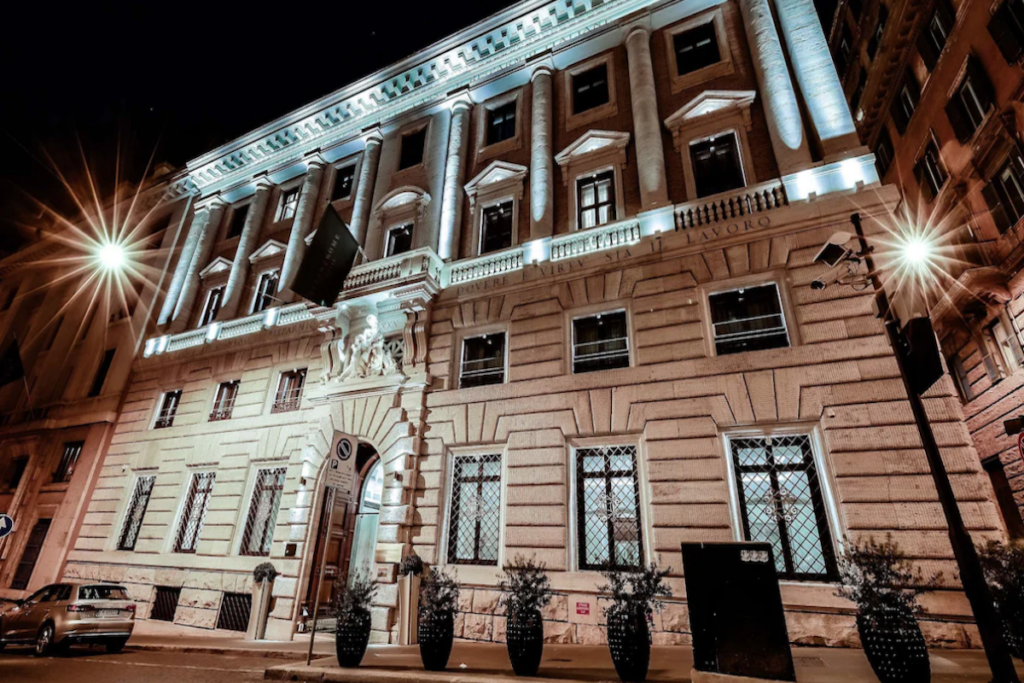 Located in a historical building that was once Italy's central bank headquarters, it manages to combine a 1930s style with a contemporary twist. Set in between Villa Borghese park and the Spanish Steps, it's ideally located for those looking for culture and Rome's fantastic shopping. The rooftop trattoria is a delightful casual dining spot and the rooftop pool and spa. Rooms are modern with luxurious touches.