Miami is known for its vibrant nightlife and stunning skyline. From luxurious lounges to casual hangouts, there are a variety of rooftop bars in Miami that offer an unforgettable experience. Whether you're looking for a romantic evening or an exciting night out with friends, these hotels provide some of the best rooftop bars in Miami. For those looking to experience the best of both worlds, then you should consider recommending some of these hotels' top-rated rooftop bars.
4* Soho Beach House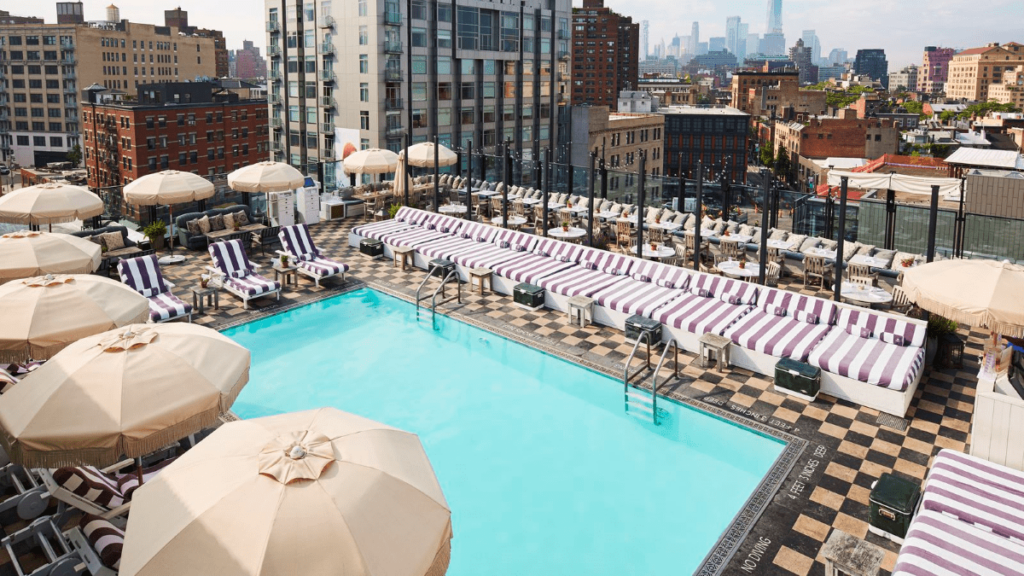 The Miami branch of London's Soho House, the Soho Beach House is the perfect destination for those looking for somewhere to be seen and mix with Miami's cool crowd. The rooftop bar experience offers a restaurant and tequila bar that often hosts regular pop-ups. With two pools, a screening room, a library and a cowshed spa, it's the perfect place to chill by day. Rooms all enjoy individual designs with a touch of vintage chic.
5* 1 Hotel South Beach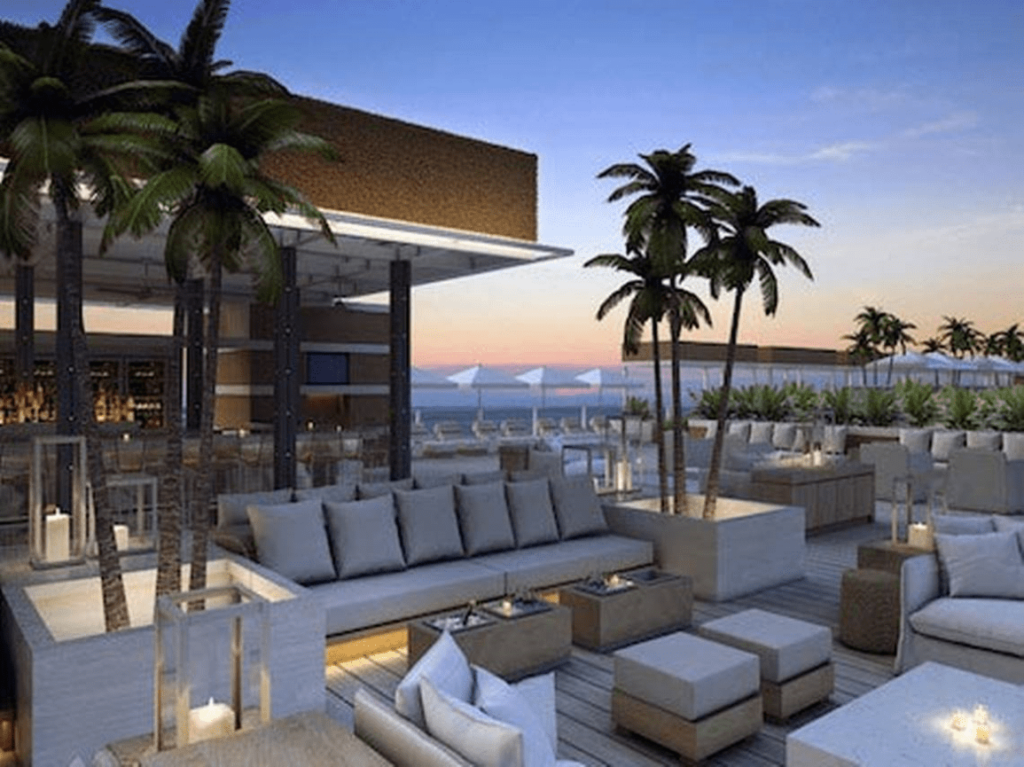 With its stunning architecture, modern amenities, and beautiful ocean views, 1 Hotel South Beach is the perfect place to stay for those looking for a luxurious getaway. The place to see and be seen, the hotel is home to a stunning rooftop bar with breathtaking views with Polynesian-inspired decor, with cocktails, light bites, and live music. There are three restaurants, and three pools and the rooms are elegantly furnished.
4* East Miami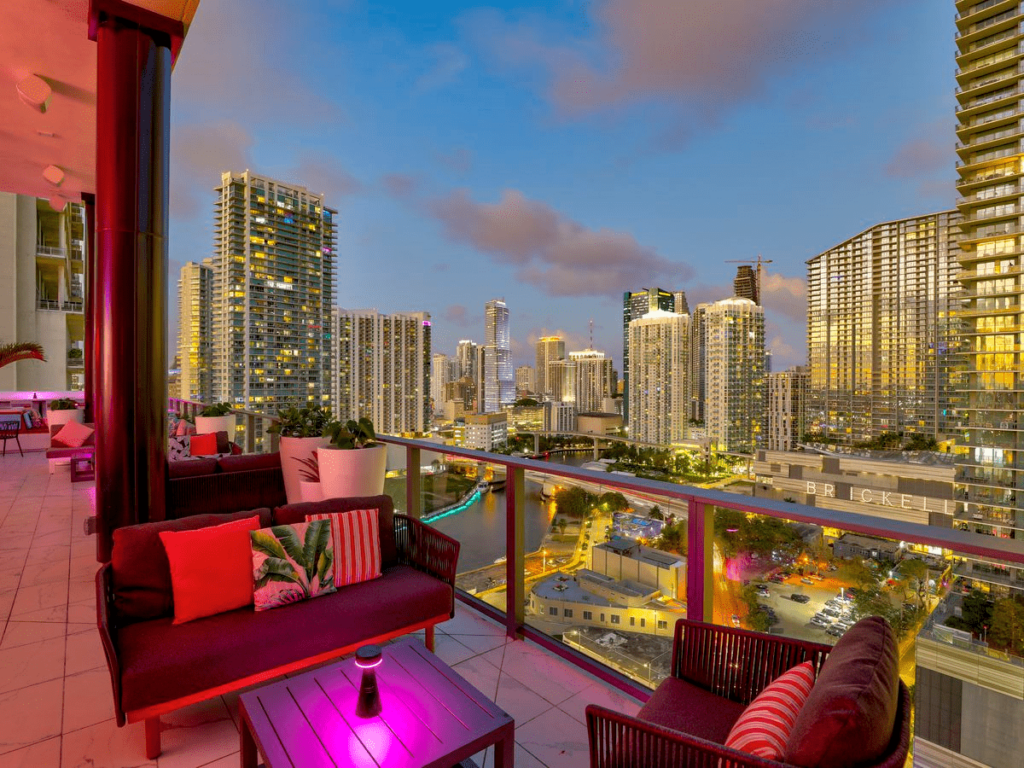 East Hotel Miami is a luxurious and contemporary hotel located in the heart of the city. Offering breathtaking views of the Atlantic Ocean, this hotel provides a unique experience for guests looking for an unforgettable stay in Miami. Stylish in design with bright, modern rooms and modern amenities including four pools and a restaurant. The rooftop bar sits 40 floors above the city offering DJ sets, sushi and cocktails.
5* Kimpton Epic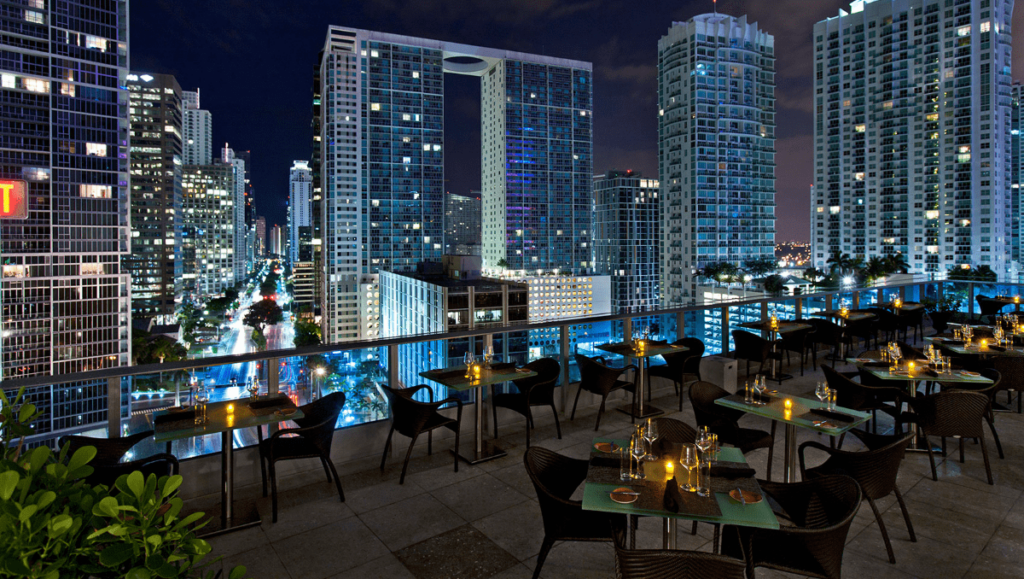 Kimpton EPIC Hotel Miami is home to one of the most spectacular rooftop bars in the city. Located on the 16th floor, the stunning Area rooftop bar offers stunning views of downtown Miami and Biscayne Bay with cosy seating areas, creative drinks, and delicious food. Amenities include two rooftop pools, two restaurants and a pool bar. Rooms are spacious and elegant, inspired by the sea with views over the city.
4* The Gale South Beach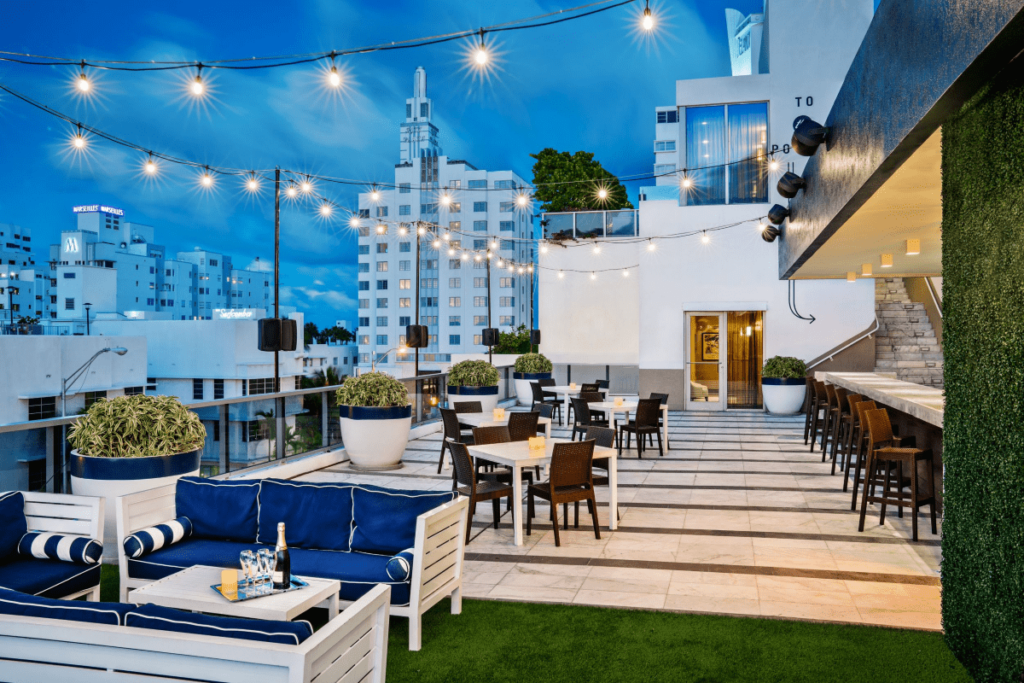 The Gale South Beach Hotel in Miami is an iconic hotel that combines luxurious amenities with a modern twist right in the heart of Miami, steps from the best shops, dining and attractions. Located right on the beach, the hotel offers breathtaking views of the ocean and city skyline. The rooftop features a large infinity pool and poolside bar with Italian cuisine and cocktails. Rooms are sleek with art deco glamour, and stylish bathrooms.
4* Boulan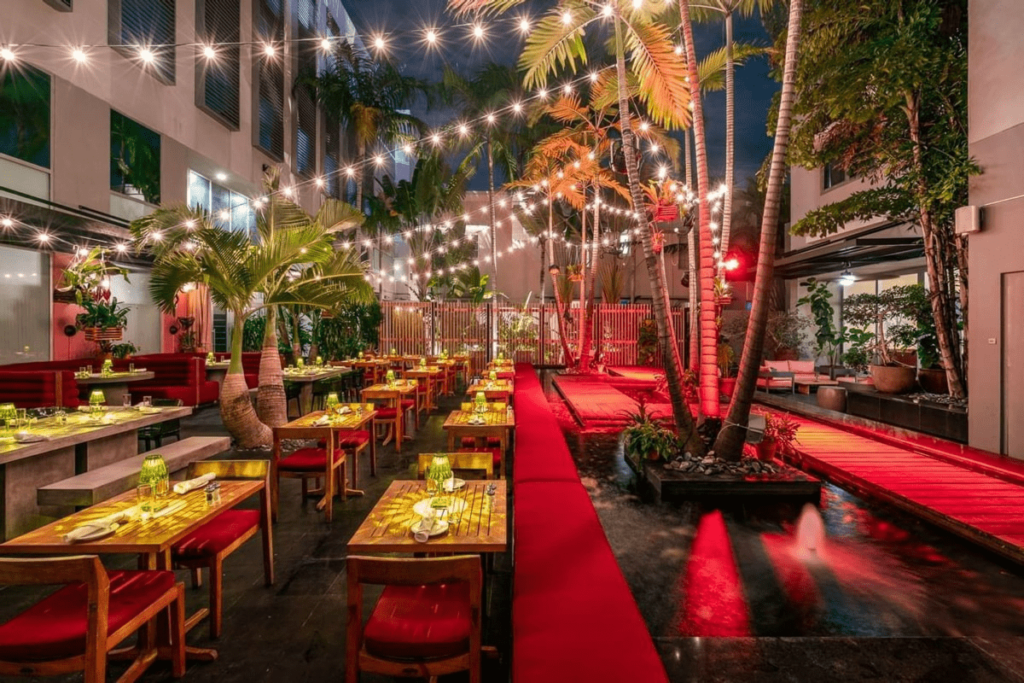 Boulan Hotel Miami is an elegant choice located in the heart of South Beach, that offers plenty of Miami cool but without the sass. From its private beach access to its award-winning restaurants, and energetic cabaret, this hotel has something for everyone. The rooftop area is a place to relax in a cabana or on a sun lounger with a cocktail and feels like an escape from the world below. Rooms are airy and stylish and a great choice for those looking for a hotel near popular attractions.