Miami is known as the cruise capital of the world and is home to some of the world's biggest cruise lines as a result. Partly because of its proximity to the Caribbean, the Bahamas and Latin America and partly due to Miami being such a big draw in itself. With gorgeous year-round weather, fabulous beaches, art, history, nightlife and incredible restaurants it's a fantastic way to spend a few days pre or post-cruise. And the hotels on offer in the city and closer to the cruise port are exceptional. Here's our pick of some of the hotels on offer to top or tail a cruise – remember, just use our cruise port curation for these and other great hotels close to the cruise port.
4* Intercontinental Miami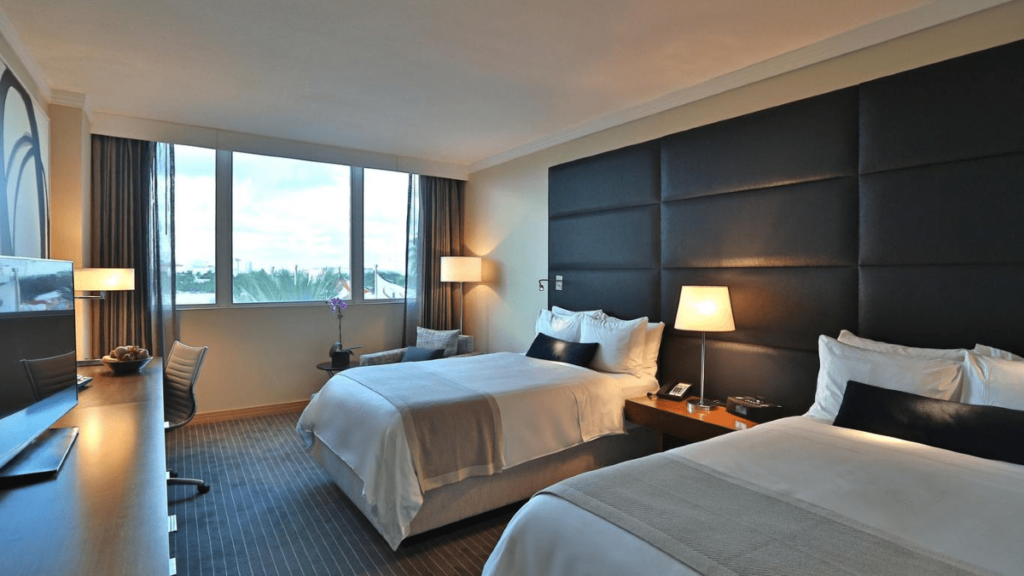 This waterfront hotel, overlooking Biscayne Bay and close to Bayfront Park and just a five-minute drive from the Port of Miami, is a great choice for those heading off on a cruise. The hotel has a large pool, with a variety of in-house dining. There's a Henry Moore sculpture in the lobby to welcome you, and the rooms are spacious.
5* Mandarin Oriental Miami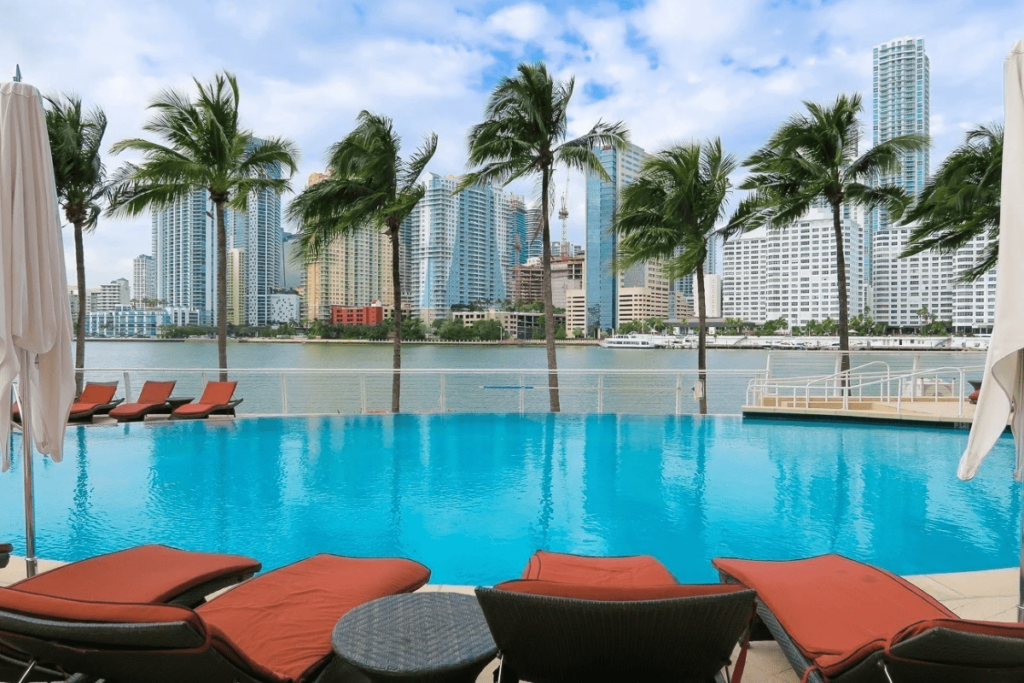 Located on man-made Brickell Key, the hotel has a feel of Asian luxury with lush open spaces. Not only is it a 10-minute drive to the cruise port, but it's also within walking distance of shopping, dining and nightlife of Brickell Bay. It has a spa and high-end Peruvian restaurant, a man-made beach and a pool with spacious, luxurious feeling rooms.
5* JW Marriott Marquis Miami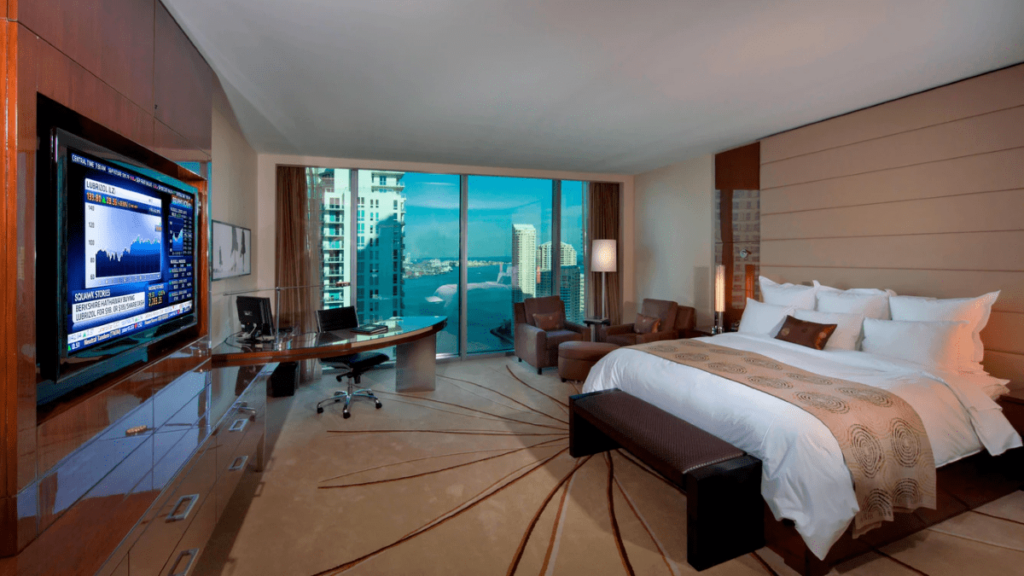 In the heart of downtown Miami at Biscayne Bay and just a 5-minute drive from the cruise port. The hotel has a sophisticated vibe, with rooms feeling plush with floor-to-ceiling windows with views of the Bay and downtown skyline. There is a range of dining options in the hotel, and other amenities include a pool, spa and fitness centre.
4* Eurostars Langford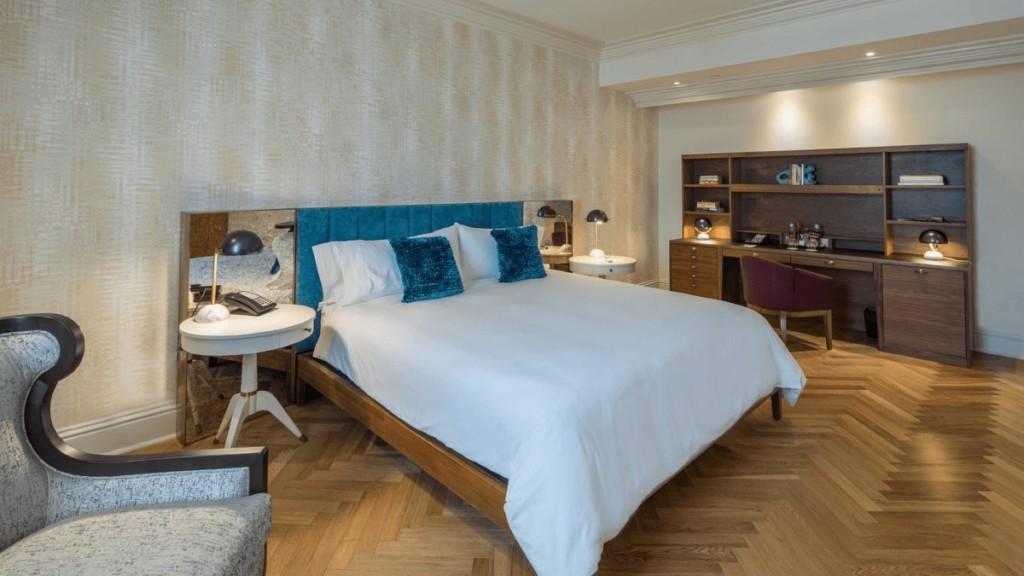 One of the few boutique hotels in downtown Miami, it's just a 5-minute drive from the port. Inspired by its 1920s heritage design, rooms have a luxurious vibe, with modern facilities.
There's a restaurant serving breakfast, and a rooftop bar offering cocktails and lite bites. Other facilities include a fitness centre.
5* The Gabriel Miami Downtown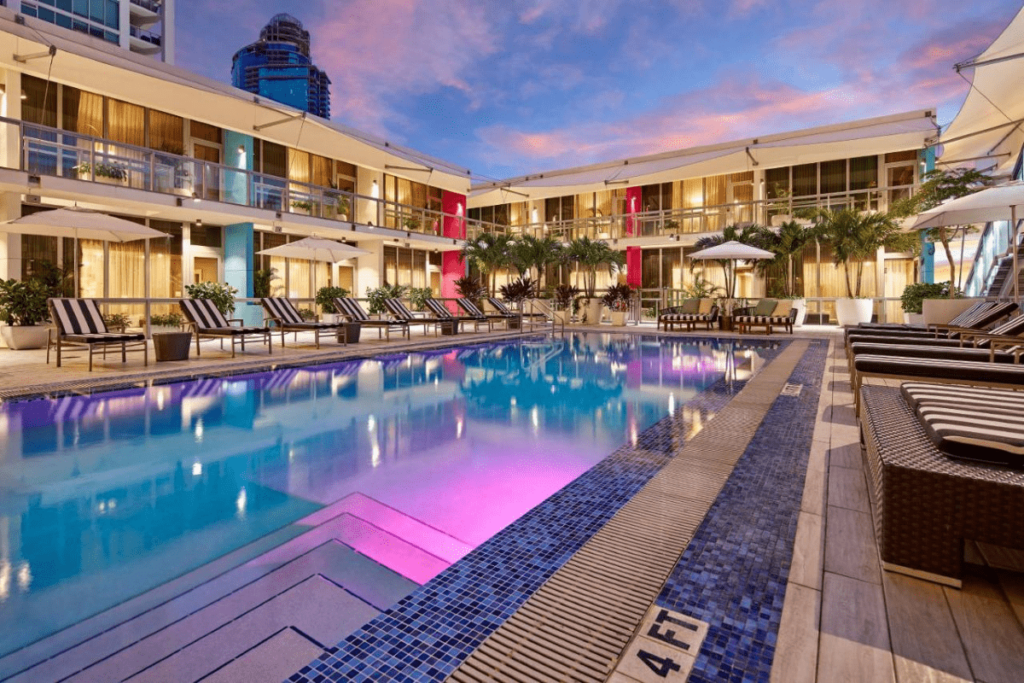 A stylish hotel located just a 4-5 minute drive from the port in the heart of downtown, which is rapidly gaining momentum as an up-and-coming destination for dining and nightlife. Set inside a high-rise, the hotel features a rooftop bar and spa, a restaurant and a library-style lounge. Rooms are spacious and airy with floor-to-ceiling windows.
5* Kimpton Epic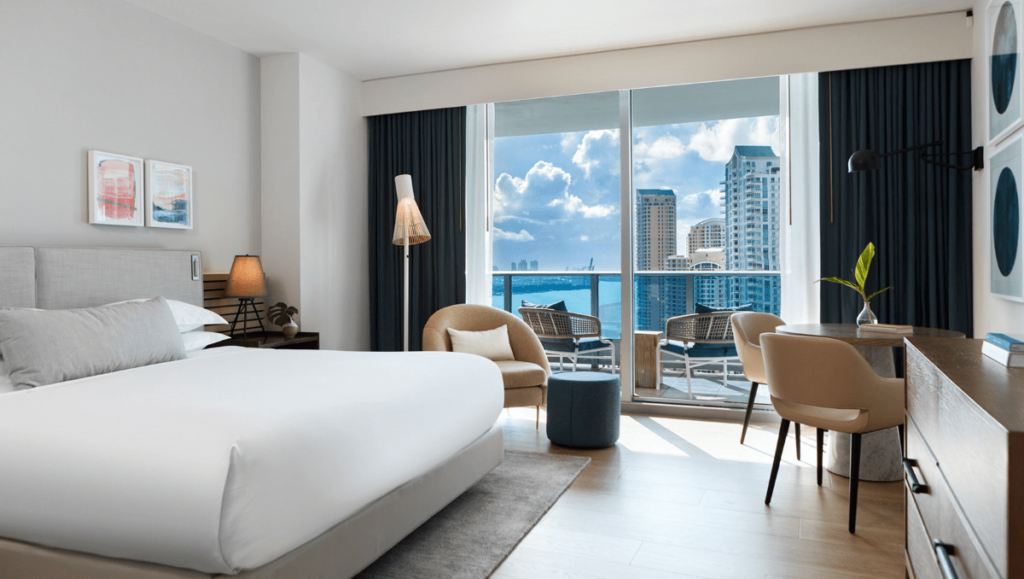 A great base for exploring Miami and the dining and nightlife of Brickell and is just 5 minutes from the port. The hotel features two pools on the 16th-floor pool deck, an al-fresco restaurant as well as a modern Japanese restaurant, Zuma and spa. Set in a stylish tower, it has a sophisticated atmosphere. Rooms have a glamorous vibe with a private balcony.