When it comes to a themed hotel, there is nowhere in the world like Las Vegas. Many of them must be seen to be believed, and they cover everything from countries, cities, eras, entertainment and much more. They are an attraction in themselves, with many visitors visiting them along the Strip; after all, where else in the world can you visit Venice, Rome, Paris and Egypt in one day?
3* Luxor Hotel and Casino
As you head along the Strip, the Luxor has become one of the city's landmark hotels due to its pyramid shape, with a beaming light appearing from the top. The décor is Egyptian in style with Sphinxes, Pharaohs and antiquities transporting you to times gone by.
This large hotel offers a good choice of both sit-down restaurants and a food court. There are multiple nightlife options including the casino and there are 4 pools to choose from.
5* The Venetian Resort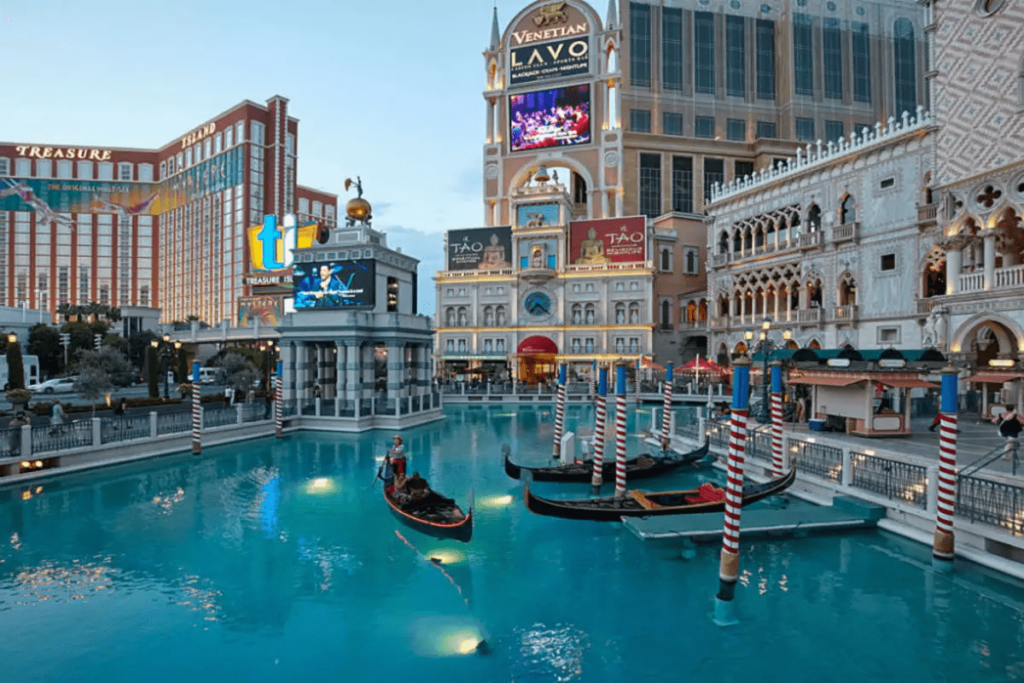 This hotel is an attraction in itself. You will feel like you have stepped into the heart of Venice, with Italian renaissance décor, take a gondola ride along the hotel's very own Grand Canal, see a replica of St Mark's Square, Doge's Palace, Rialto Bridge and more. This mega hotel offers all-suite accommodation, with a choice of over 20 restaurants and bars, an observation wheel and four pools.
4* New York, New York Hotel & Casino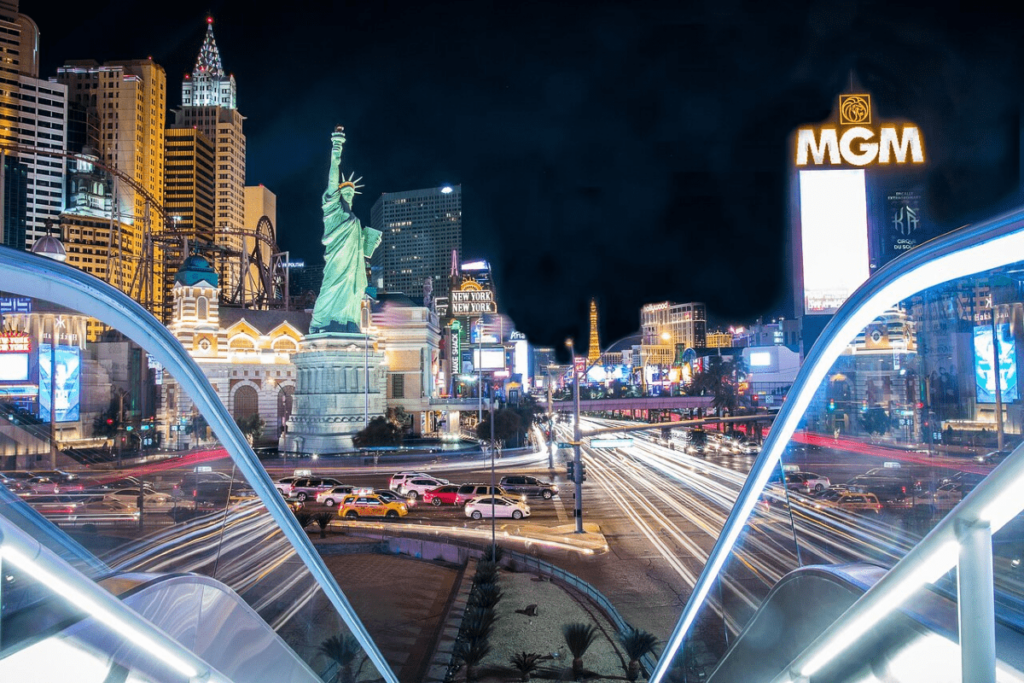 Another hotel that you can't miss as you head out along the Strip due to its Manhattan skyline with a replica of the Statue of Liberty, the Empire State Building, the Chrysler Building and a section of the Brooklyn Bridge. Inside, the theme continues with kitsch homages to the city. Some of its restaurants also embrace the NYC theme with pizzerias, Burger bars, steakhouses and Irish pub and there's even a Big Apple rollercoaster to entertain all ages.
4* Mandalay Bay Resort & Casino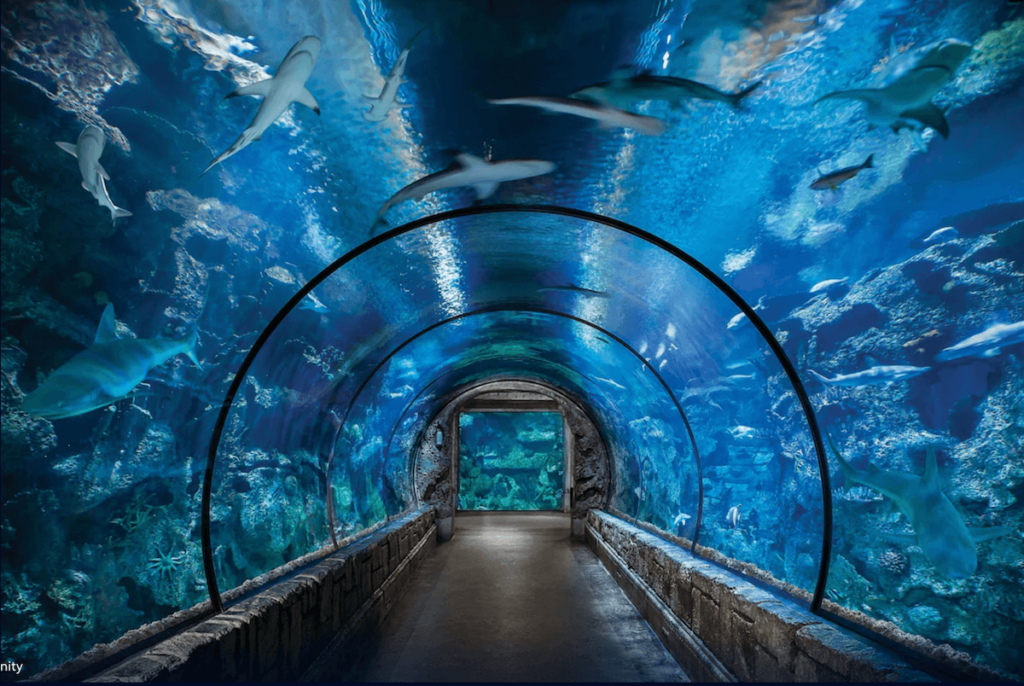 With more than a nod to Southeast Asia, this hotel is very family-friendly. The shark aquarium is a big draw, as is Mandalay Bay Beach, the 11-acre pool and beach area with a lazy river, wave pool and lagoon. The hotel is renowned for its entertainment, with a live blues venue, 'Daylight' adult-only beach club and a casino! There are over 25 restaurants to choose from, catering for every taste and a spa too to take a moment to relax!
4* Caesars Palace – Resort & Casino
Yes, it's Roman-themed, but this casino hotel is more of a Vegas institution so it almost pales into the background. There are lots of Roman columns, statues, mosaics, and murals and the on-site theatre is The Colosseum with megastar line-ups. The range of dining options is vast from small cafes to the likes of Gordon Ramsey's Hell's Kitchen and Nobu, not to mention the shopping, the nightlife, the pools and its very central location. It's a true Vegas icon.
4* Paris Las Vegas Resort & Casino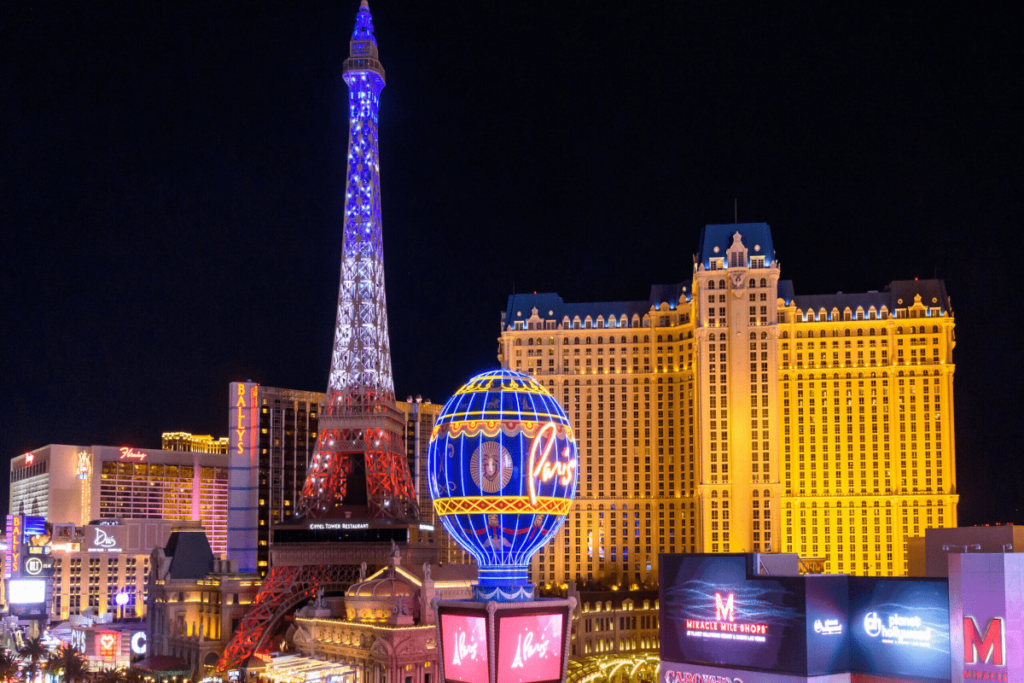 Located in the heart of the Strip, this hotel is full of Paris-inspired attractions including a replica Eiffel Tower and Arc de Triomphe. The casino and gaming area is Moulin Rouge-themed, and there are theatres, a nightclub and a wedding chapel. The 14 restaurants range from casual to fine dining, including one in the Eiffel Tower which also has views of the large pool, where you can rent poolside cabanas and villas.