Estimated read time: 5 minutes.
Los Angeles offers an array of options that cater to every traveller's preference. For those seeking an intimate and personalised experience, boutique hotels are the hidden gems that stand out. These distinctive hotels offer a unique blend of character, charm, and attention to detail that larger hotels often struggle to provide. Here's our pick of Los Angeles' top boutique hotels and why they are the perfect choice for guests looking for an exceptional and more personalised stay.
5* Pendry West Hollywood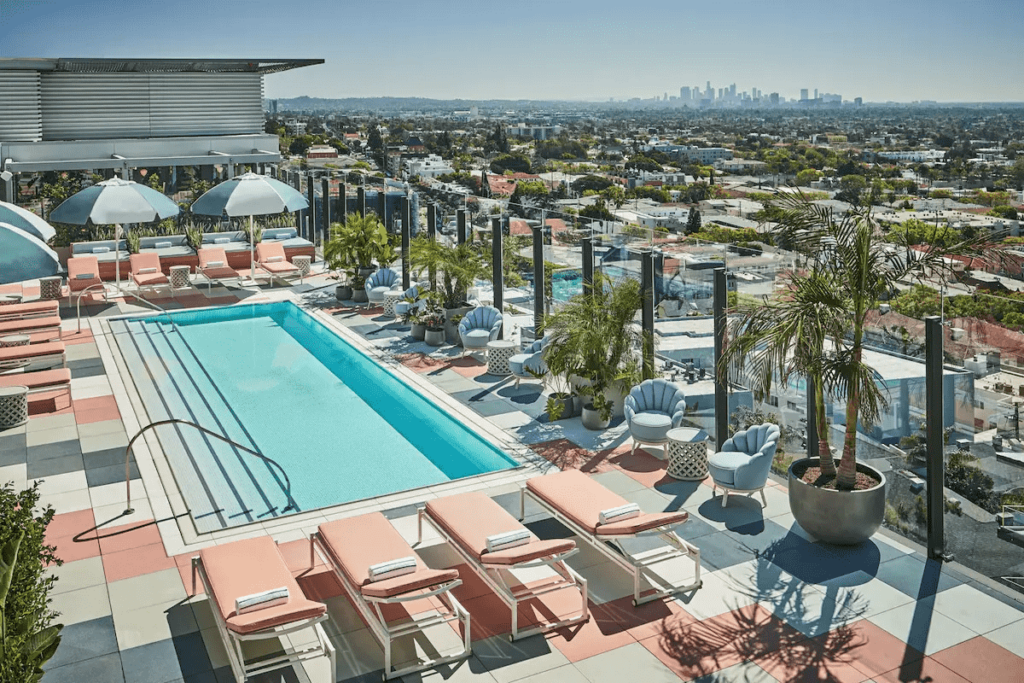 Located in the heart of West Hollywood, Pendry offers an urban escape that seamlessly combines luxury with modern urbanity. The rooftop pool and bar provide stunning views of the Hollywood Hills, creating an oasis above the bustling city. With art installations and contemporary design elements throughout, Pendry's vibrant ambiance appeals to guests who appreciate urban sophistication and personalised service.
4* Downtown Los Angeles Proper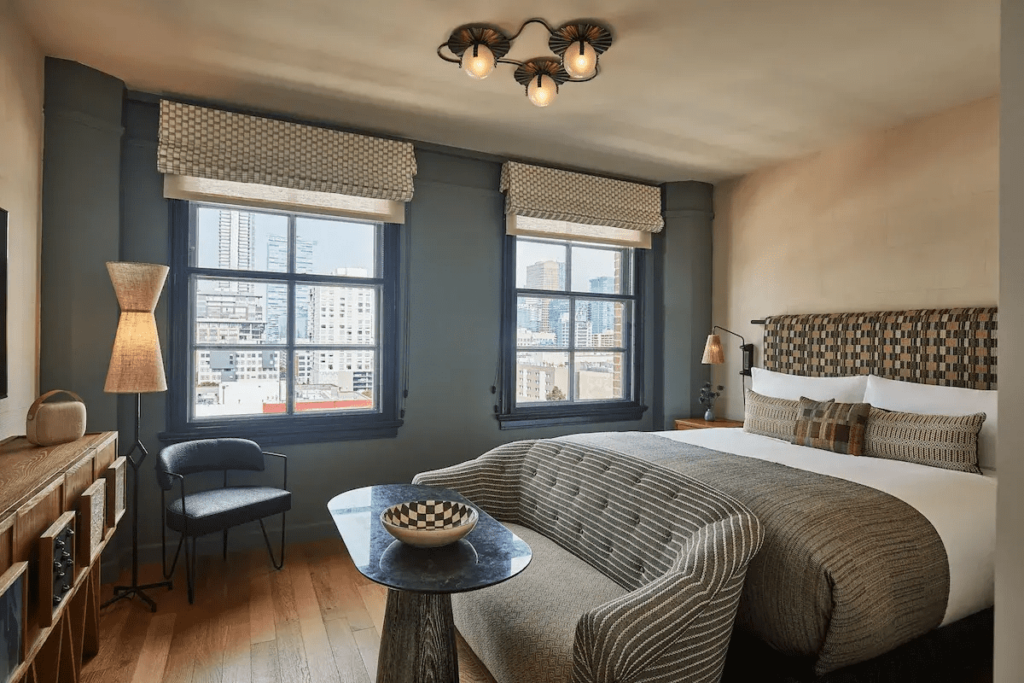 Downtown Los Angeles Proper embraces its rich history while offering modern elegance. Its boutique size guarantees an intimate experience where guests are treated as individuals, not just room numbers. The hotel's unique design elements pay homage to the city's past, combining retro and modern aesthetics. A rooftop pool with panoramic views of downtown adds a touch of elegance, making it a perfect retreat after a day of exploring the cultural and culinary delights of the city.
4* Petit Ermitage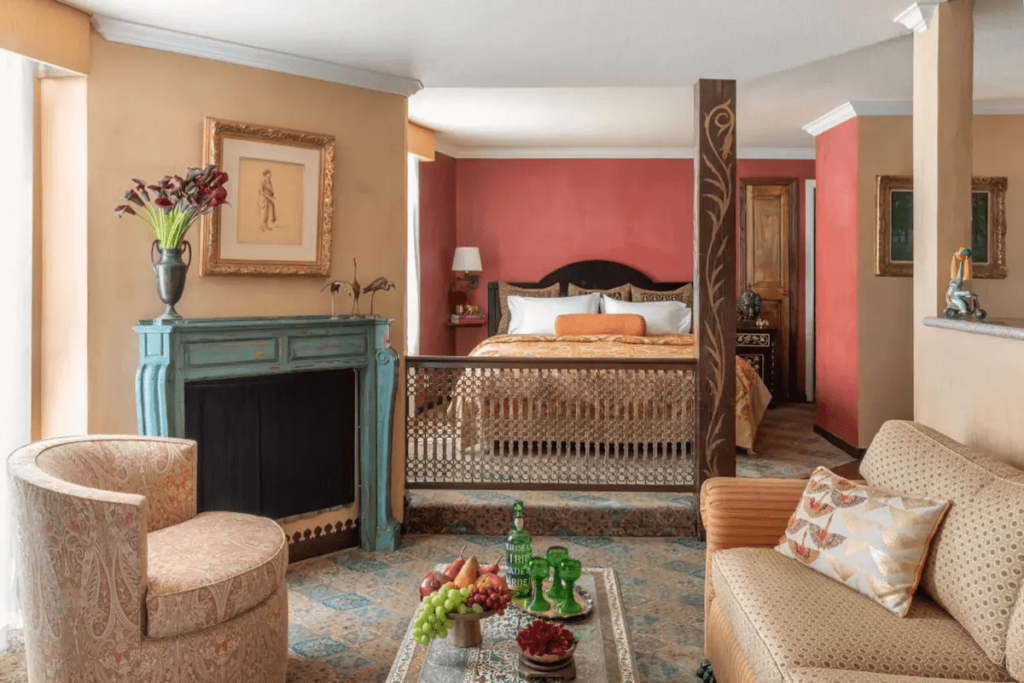 Nestled in West Hollywood, Petit Ermitage is a bohemian haven that offers a whimsical escape from the ordinary. The lush gardens, rooftop pool, and eclectic art create an enchanting atmosphere. Each room is uniquely decorated with bohemian flair, and the private rooftop bar adds an element of exclusivity, making it a favourite among those who crave artistic expression and tranquillity.
4* Viceroy Santa Monica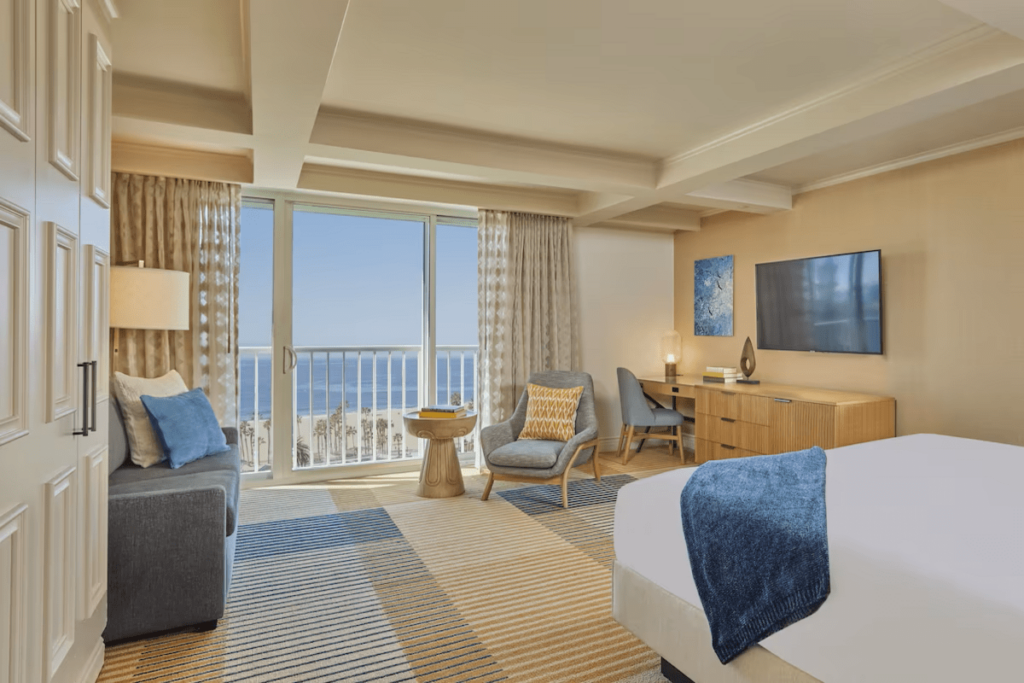 The Viceroy Santa Monica captures the essence of coastal living with boutique-style luxury. Its intimate size guarantees a distinct sense of place. The stylishly designed rooms exude a laid-back elegance, and the proximity to Santa Monica's iconic beach scene adds an element of coastal charm. The hotel's poolside cabanas and vibrant dining scene reflect the city's culture and lifestyle.
4* Santa Monica Proper Hotel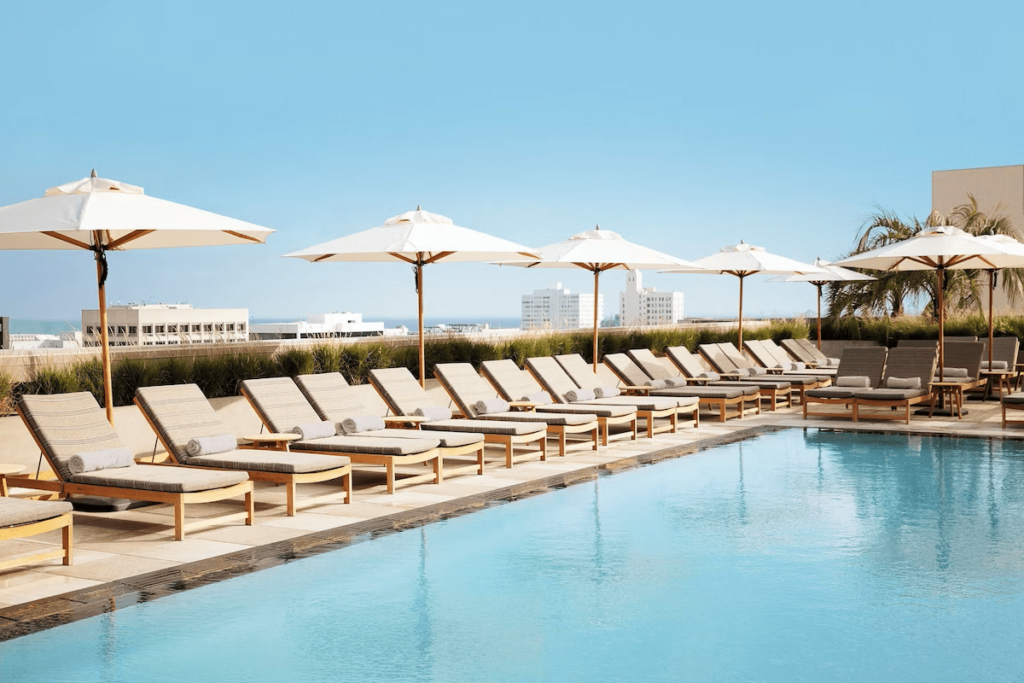 Santa Monica Proper introduces a looser kind of luxury to Santa Monica. Along sun-drenched Wilshire Boulevard and within walking distance to the beach, each of the 267 rooms, suites and spaces pay homage to its surroundings with a blend of contemporary and coastal aesthetics. The property boasts the only rooftop pool deck on the Westside, a one-of-a-kind setting that includes a Balearic outdoor restaurant, bar, and cabanas, where guests are front row for sunsets over the Pacific.
4* Sunset Tower Hotel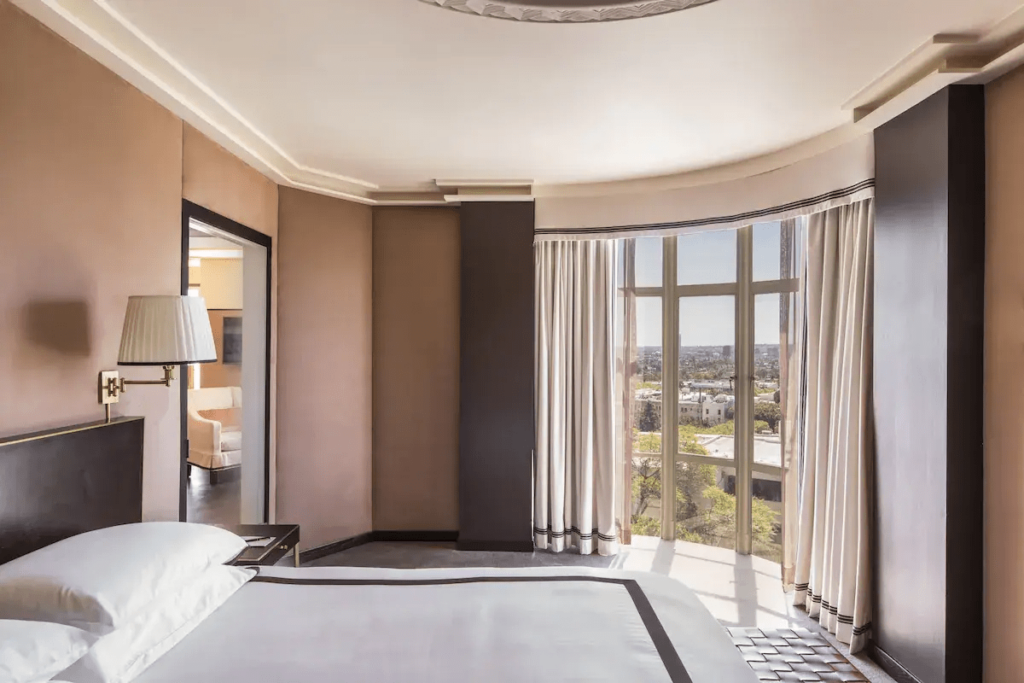 Designed in 1929, the Sunset Tower (as it was originally called) was a trendsetter from the moment it opened. It's dramatic setting on the Sunset Strip and elegant Art Deco styling, together with its proximity to famous restaurants and nightclubs of the 1930's and 40's, contributed to its landmark status. If fascinated by Hollywood glamour and timeless elegance, the Sunset Tower Hotel offers a boutique escape that allows you to step back in time while enjoying modern comforts.
4* Georgian Hotel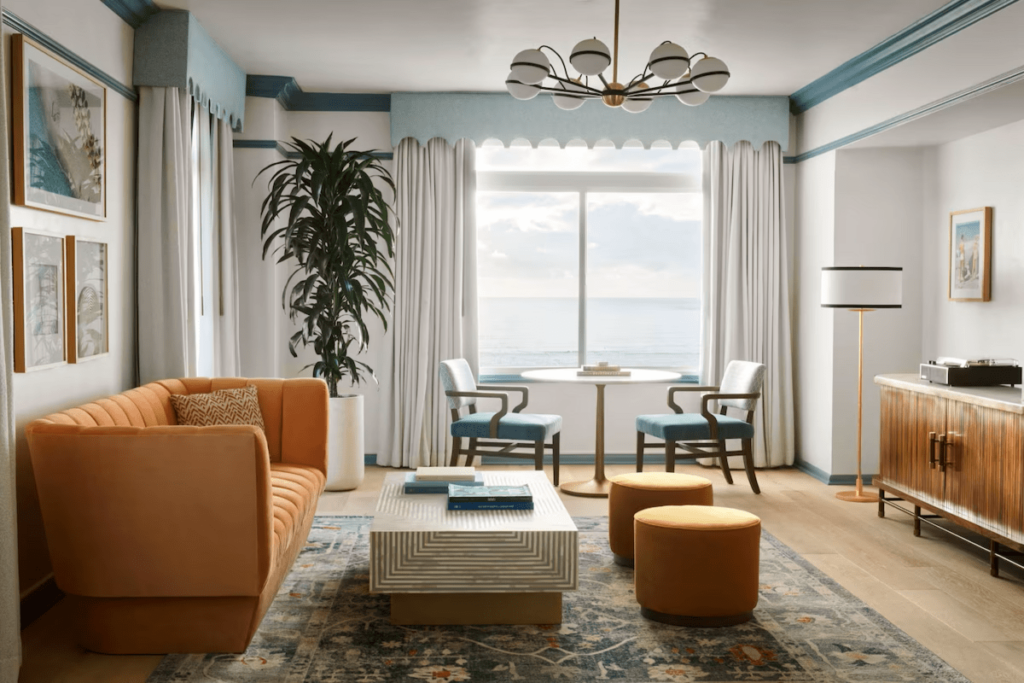 This hotel started as the dream of Mrs Rosamond Borde, a renowned California hotelier, who wanted to make her mark on the Californian coastline and design a hotel of grand proportions, dramatic in appearance but with a cosy and intimate feel – the ultimate stylish hideaway for the rich, the famous and the discerning. The Georgian Hotel embodies Art Deco elegance in a boutique setting and the oceanfront location offers breath-taking views and a sense of nostalgia.
4* Chamberlain West Hollywood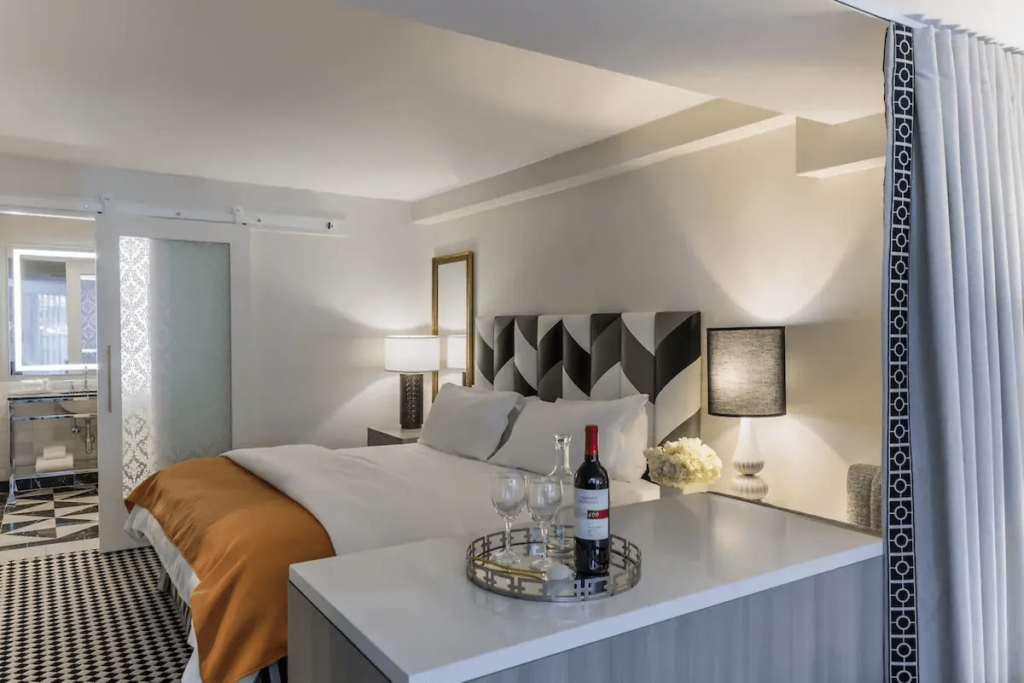 Chamberlain West Hollywood is an intimate retreat steps from Sunset Boulevard, that blends Hollywood glamour with modern comforts. Its collection of 115 newly designed spacious suites, a glamourous rooftop terrace, and breathtaking panoramic city views set the stage for relaxation and sophistication. The hotel's location in West Hollywood's vibrant neighbourhood offers easy access to trendy dining and entertainment.
4* Freehand Los Angeles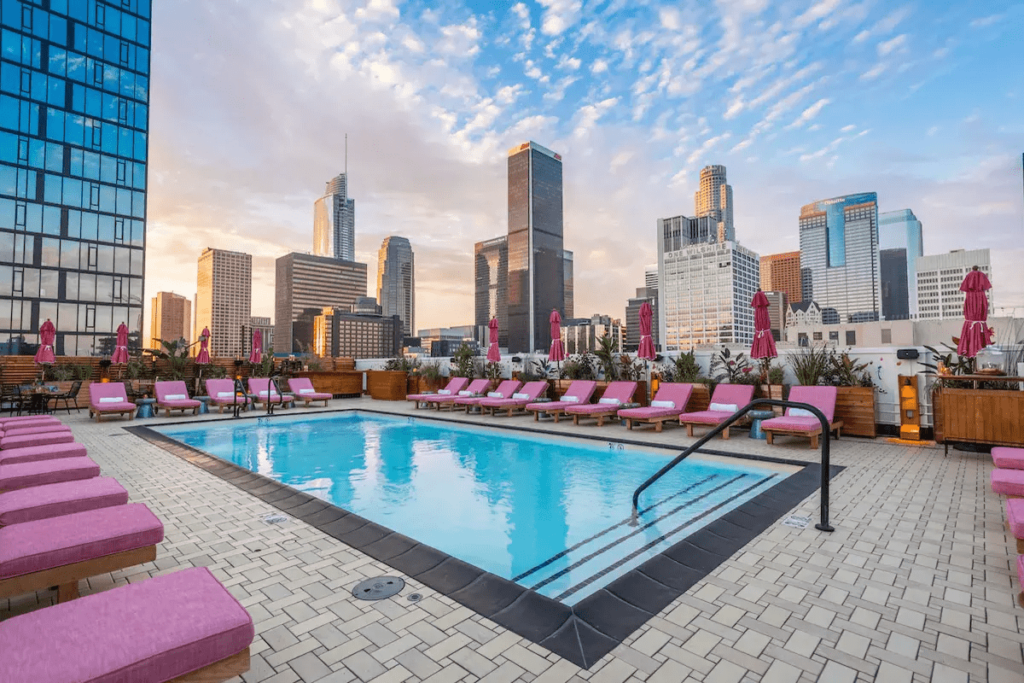 In Downtown Los Angeles, Freehand offers an artistic and social haven that combines shared and private accommodations. Its boutique size creates an environment of camaraderie and creativity. Communal spaces, a rooftop bar, and unique design elements encourage interaction and collaboration among guests. The hotel's creative atmosphere and lively social scene make it a hub for travellers seeking a dynamic experience.
3* Venice V Hotel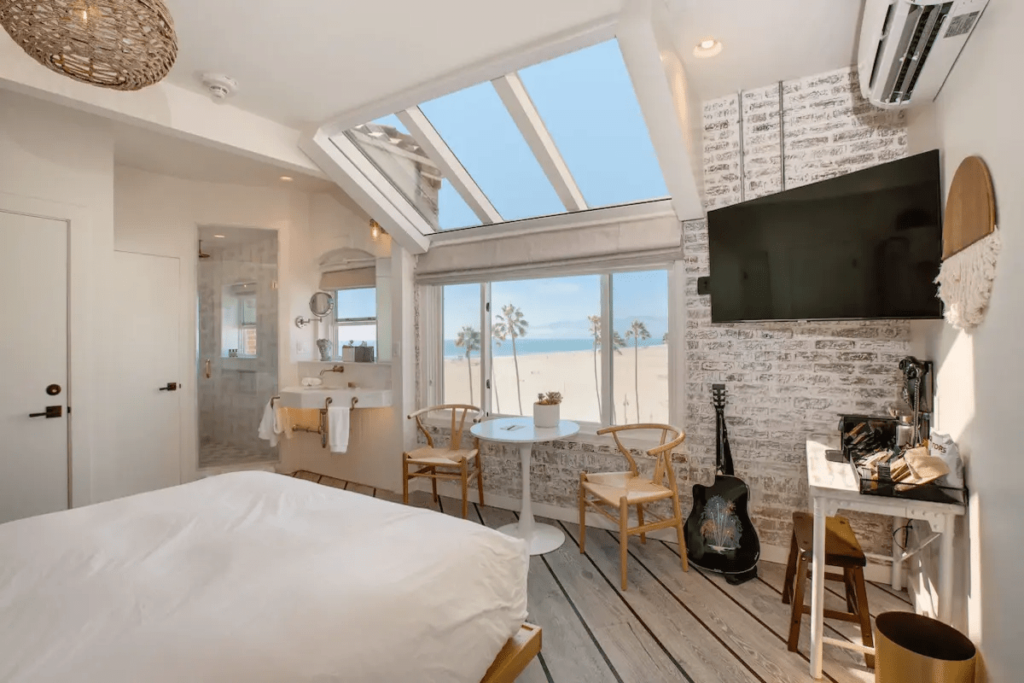 Wrapped in a timeless 1915 landmark building which has been completely reimagined and updated, Venice V Hotel captures the bohemian spirit of Venice Beach with a boutique twist. Its intimate size ensures a sense of community. The hotel boasts ocean views from every room and the artistic decor and eclectic vibe reflect the area's character. Its prime location near the iconic Venice Boardwalk and the beach makes it an ideal retreat for beach lovers and free spirits.