Dubai is forever changing – no matter how many times you visit, your next one will always have something new and fresh to discover. Dubai continues to push itself to the max, striving to offer the best and biggest of everything, whether that's the most luxurious hotel, the tallest building or the world's largest shopping mall.
We highlight some of the newer attractions that will appear on the 'must-do' list when in Dubai and of course, some of the hottest new hotels.
5* Hilton Dubai Palm Jumeirah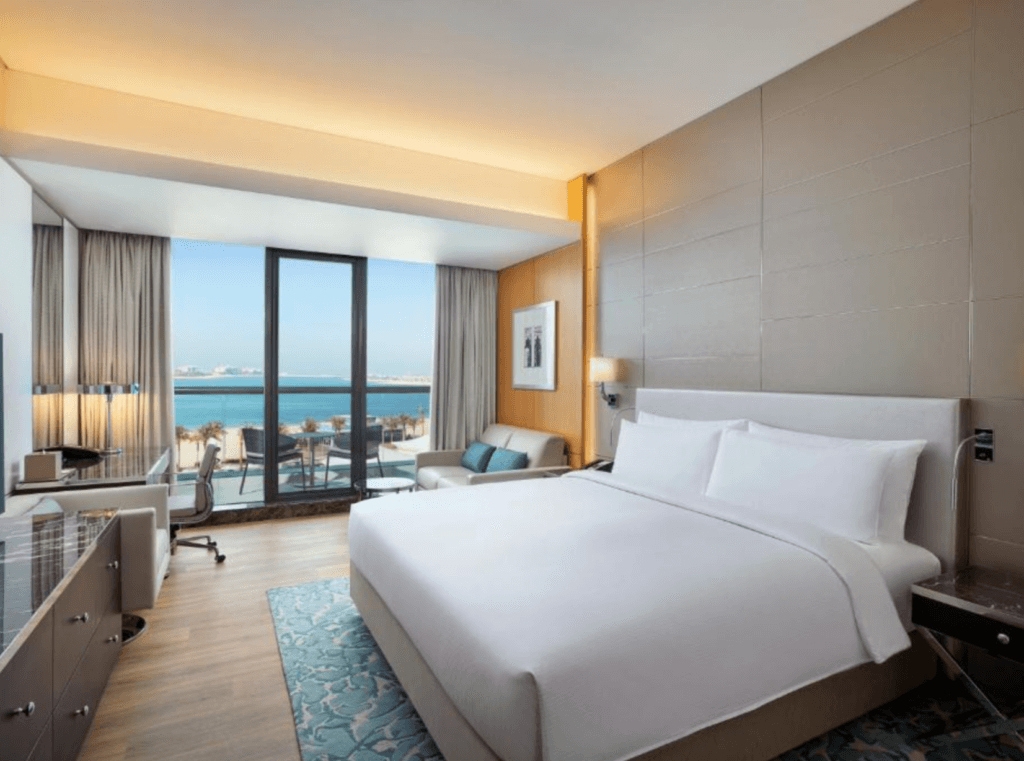 This is one of Hilton's latest 5* offerings in Dubai, located in prestigious Palm West Beach. If you enjoy a view then you have plenty at this luxurious hotel, from the Arabian Gulf and Dubai Marina skyline, and not forgetting the sunset from the rooftop terrace. There's plenty to keep you in the resort with its ten food and drink venues as well as a kids club whilst you relax on the private beach.
5* Hyatt Centric Jumeirah Dubai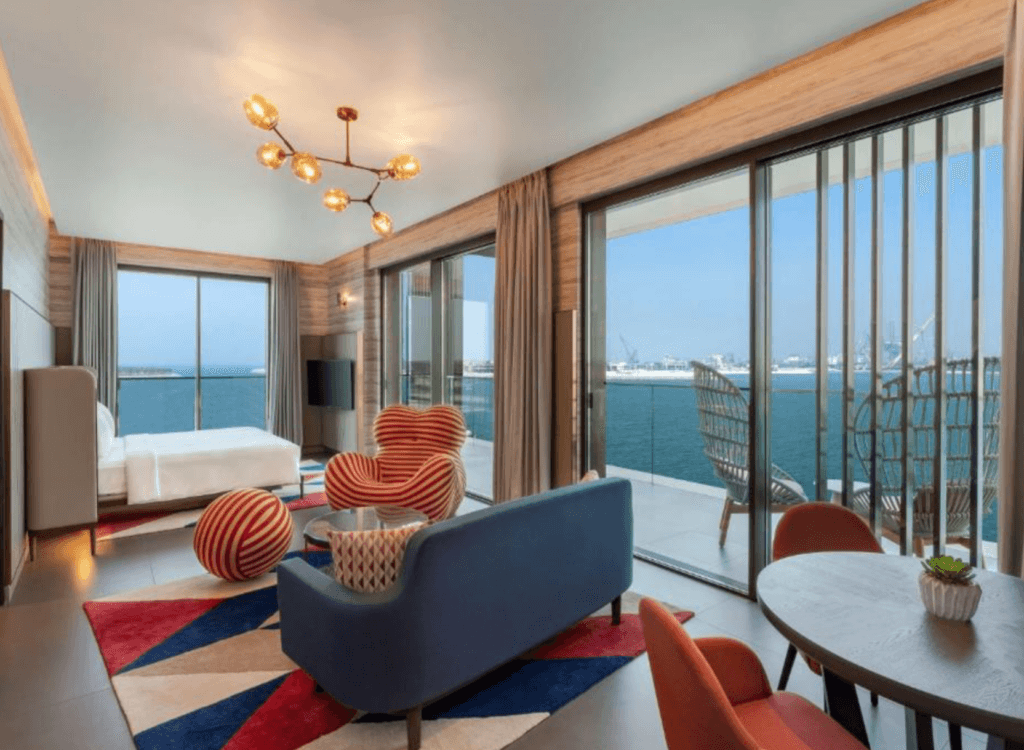 This will be the perfect choice for someone looking for a 5* boutique hotel in Dubai. Located on the Strip in La Mer, it has the best of both worlds in terms of being close to the sea with shoreside dining as well as close to the city's historic districts.
5* Anantara World Islands Dubai Resort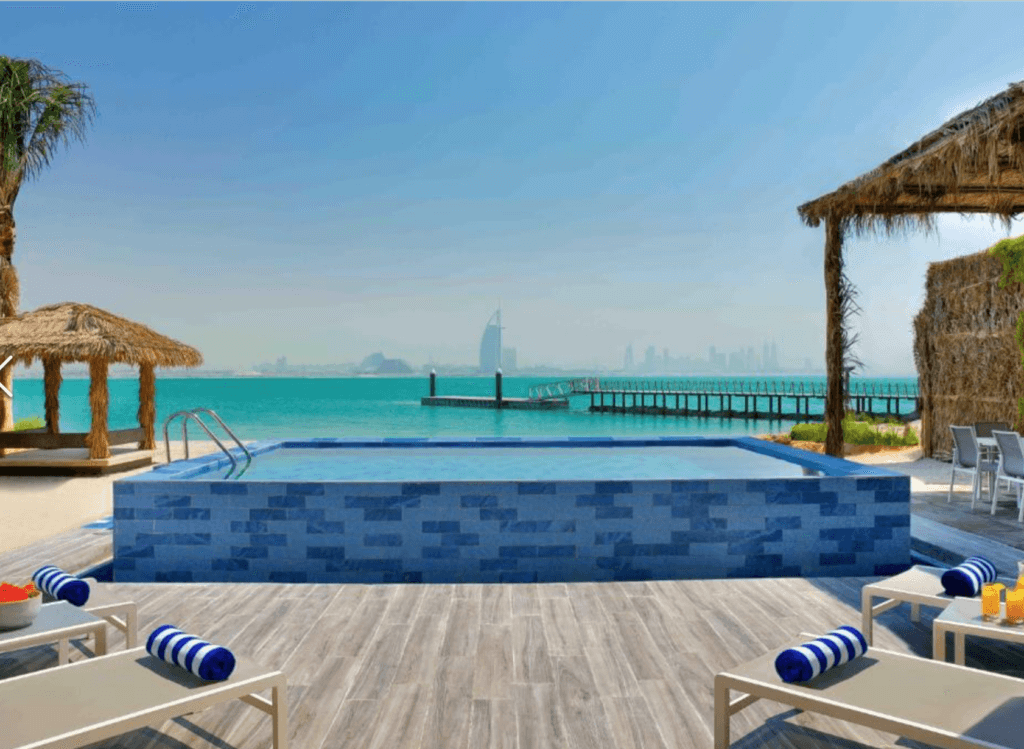 This new resort is joining the ranks of Dubai's most luxurious hotels. Taking the crown for the first resort on Dubai's World islands, it is accessible via a boat ride from the Palm and is a private luxurious haven.
4* Radisson Beach Resort Palm Jumeirah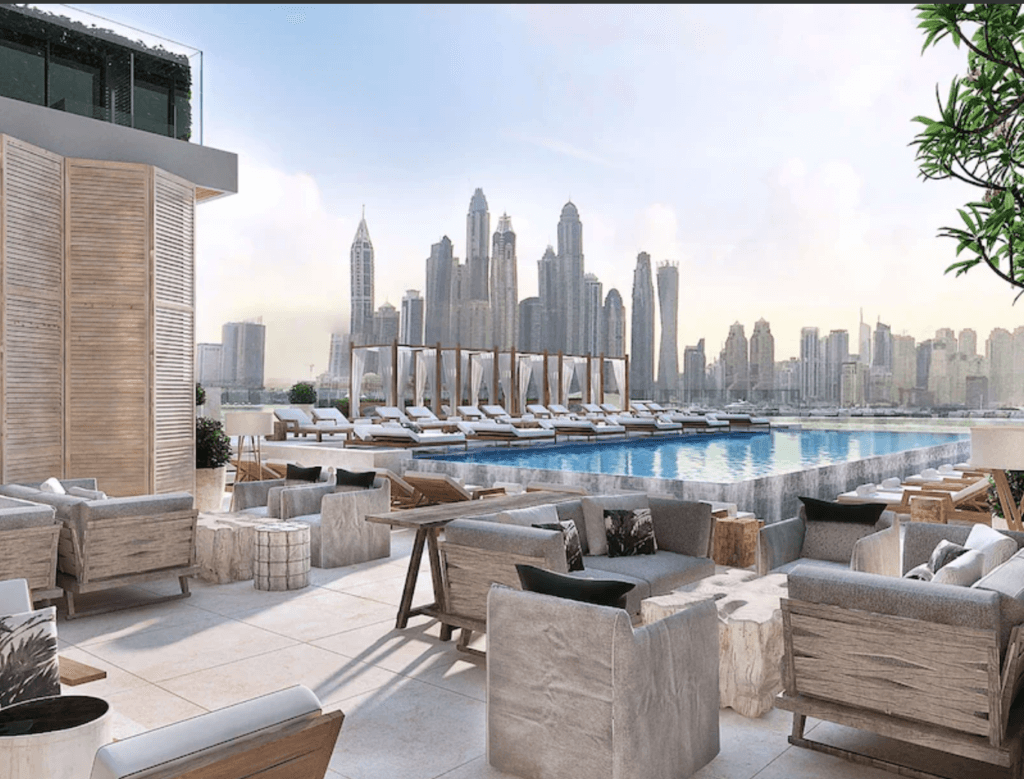 Another new hotel opening on Palm West Beach offering spectacular city and beach views, perfect for relaxing on the full-service private beach or the two pools. This modern hotel offers 389 rooms with floor-to-ceiling windows and a private balcony. Food and drink rooftop restaurant with panoramic views offering food, drink, music, and entertainment until the early hours.
3* Movenpick Hotel Jumeirah Village Triangle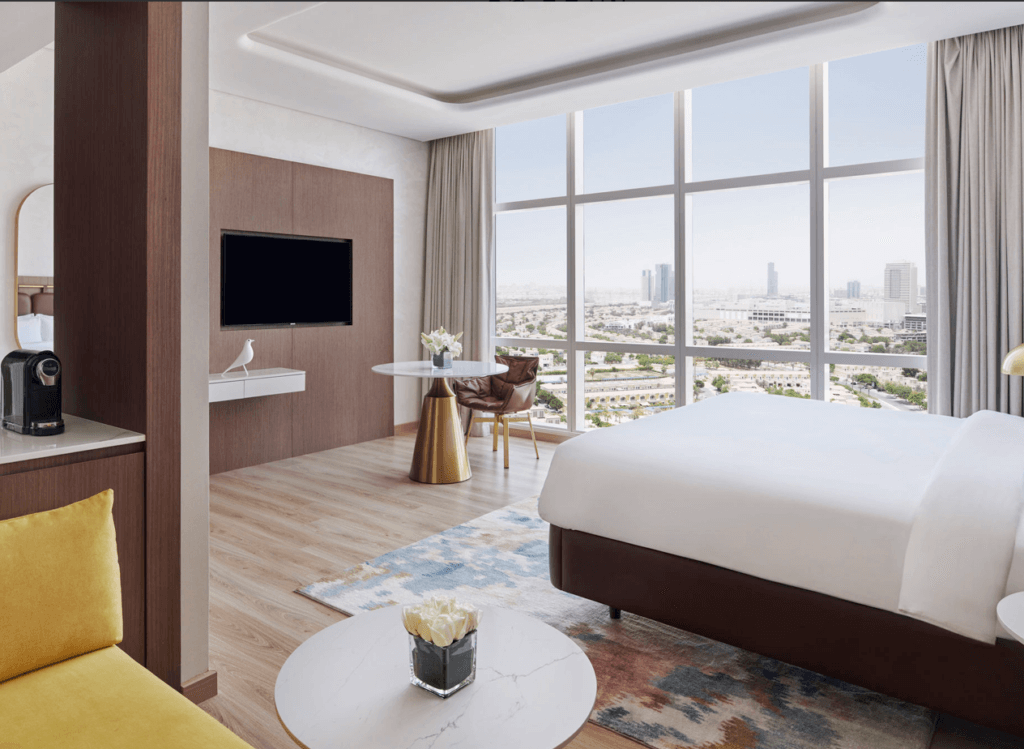 This new hotel will be a smart choice for families, with facilities to keep the most active of families of all ages entertained. Featuring an aqua park, a kid's club, 3 pools (including a women's only pool) and a spa.
5* Taj Exotica Resort & Spa The Palm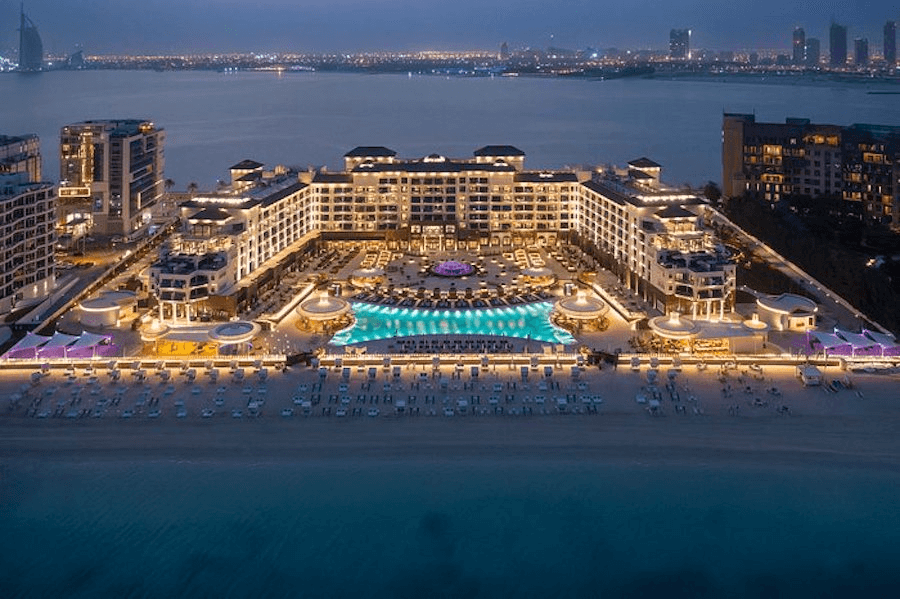 A new hotel that will suit those looking for a glamourous touch of luxury, with some Indian hospitality. Taj Resorts are known worldwide for its excellent service and this new hotel will be no different. It boasts the longest pool on the Palm, as well as a private beach. It has seven restaurants serving Indian, Middle Eastern and British cuisine. The hotel will delight every sense, young or old.
Ain Dubai (Eye Dubai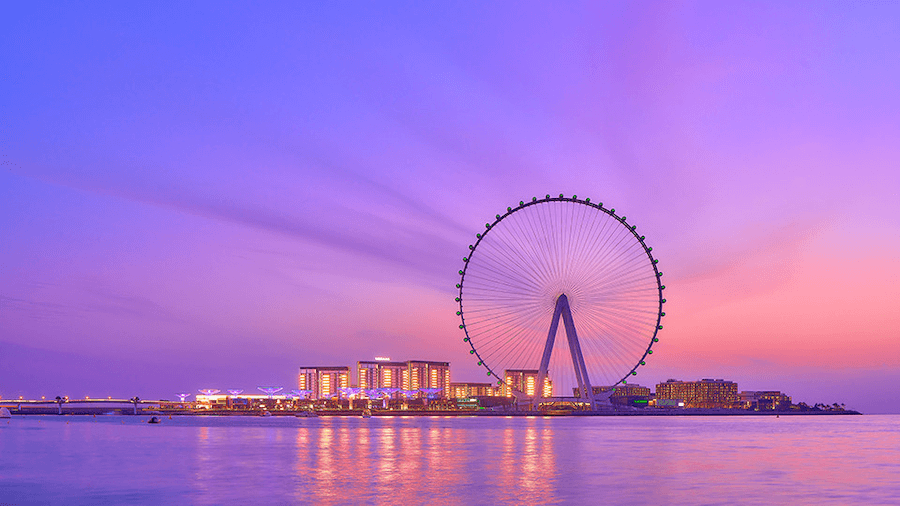 Not to be outdone in the world-breaking landmarks, Ain Dubai is Dubai's giant observation wheel, standing at 250m high making it the world's biggest and highest. The views are staggering on this 38-minute journey which you can enjoy from one of 48 air-conditioned passenger cabins by day or night. The ultimate selfie/insta shots await you on this wheel of dream views!
Museum of the Future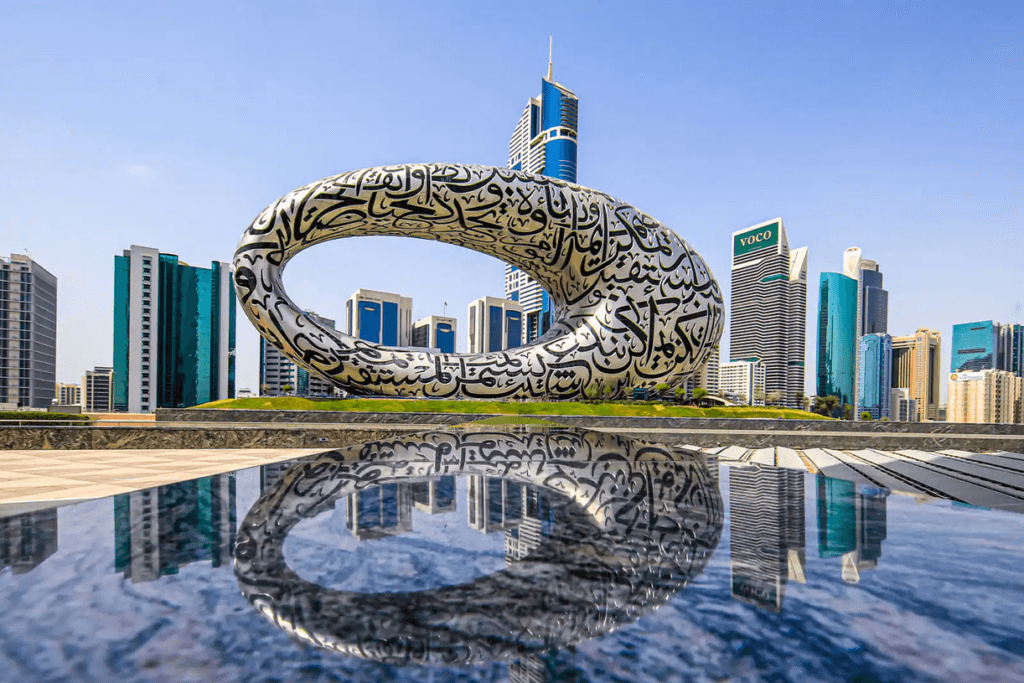 A new attraction in the financial district, this interactive museum will engage all the senses showcasing how the future could be and how society could evolve as a gateway to the world 50 years from now. Already an iconic landmark in the city and has been recognised by National Geographic as one of the 14 most beautiful museums in the world.
Jungle Bay

Dubai's newest at Le Meridien Mina Seyahi Beach Resort near the Marina. It will suit thrill seekers with its 130m tubes with a 360-degree loop and a surprise drop to a water play area just for kids as well as six wave pools. Equally, there is a private cabana or beach bar to escape with a more relaxing vibe.
Skywalk Dubai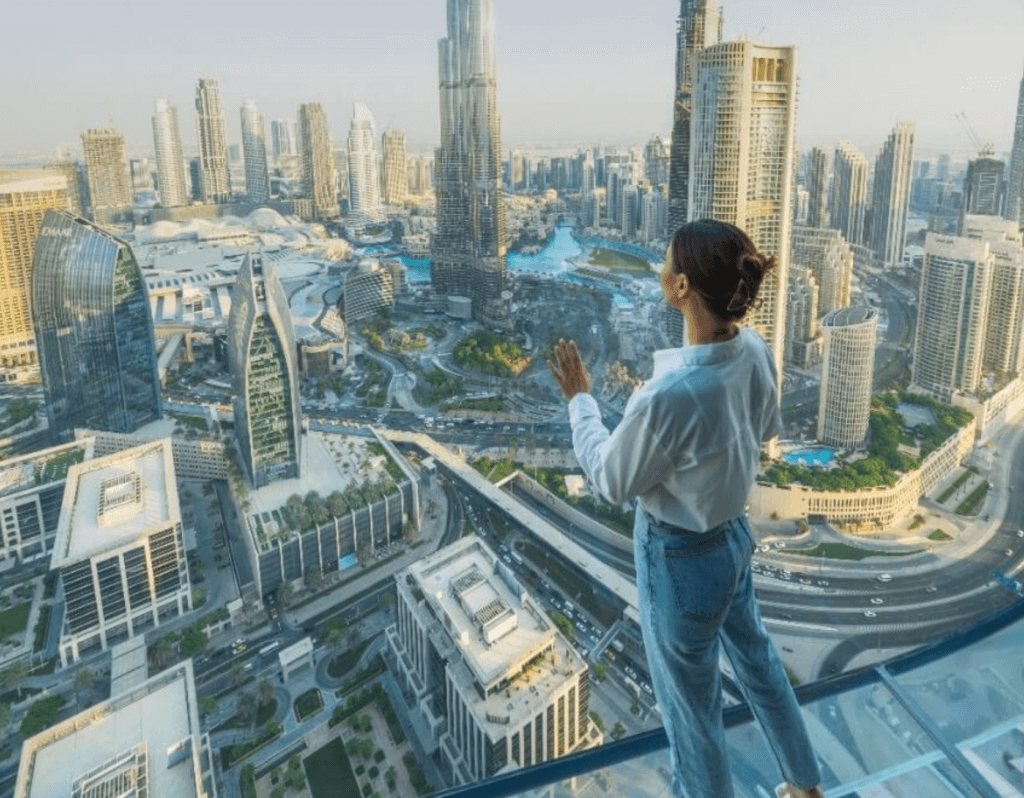 Located in the Address Sky View Hotel and provides the ultimate in 'view' experiences depending on how daring you are. You can head to the sky views observatory on the 52nd floor, there is a glass slide from the 53rd to the 52nd floor and is completely transparent. For the more daring, the edge walk is a walk on the outside of the skyscraper, completely safe and secure.