When you think of a luxury holiday, it's easy to think of Dubai! It has the best of everything– hotels and resorts, cars, yachts, experiences…you name it, there's a luxe option in Dubai.
From dining in At.Mosphere, the tallest restaurant in the world, on level 122 of the Burj Khalifa to hiring a private yacht, or shopping at Dubai Mall in designer shops, even an ice cream with gold carat leaf – you can be as ostentatious as you like in Dubai, and it oozes luxury from every quarter. If you have money to spend, Dubai will oblige in every way.
As you would expect, there's a host of luxury resorts waiting to welcome guests and we run through our pick of some of what we consider to be the best.
5* Atlantis the Palm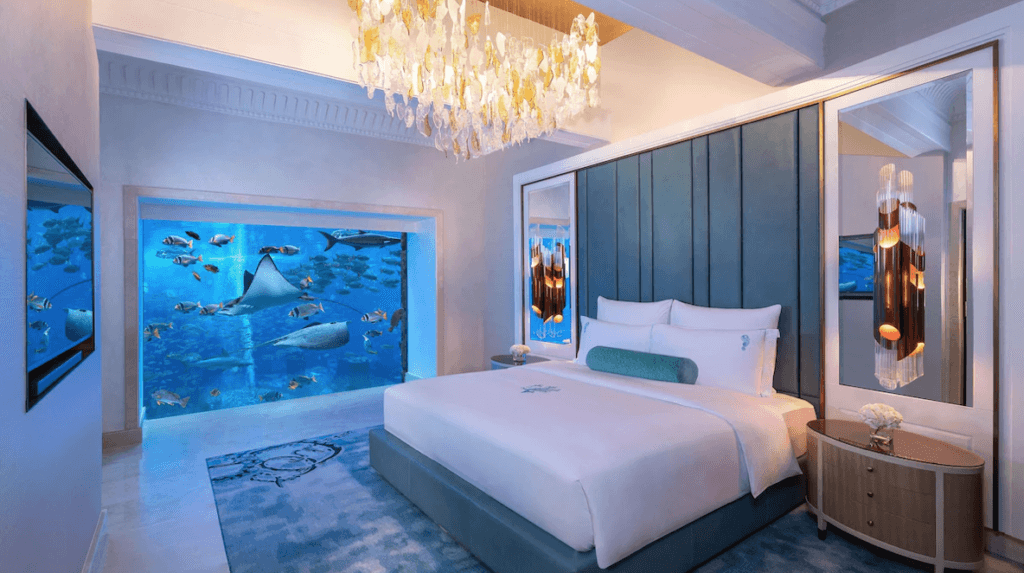 Possibly one of Dubai's most well-known, iconic hotels, it offers amazing views of the Palm with an incredible array of facilities including an underwater aquarium, Atlantis water adventure park, world-class dining and bars, and two large swimming pools.
5* Jumeirah Beach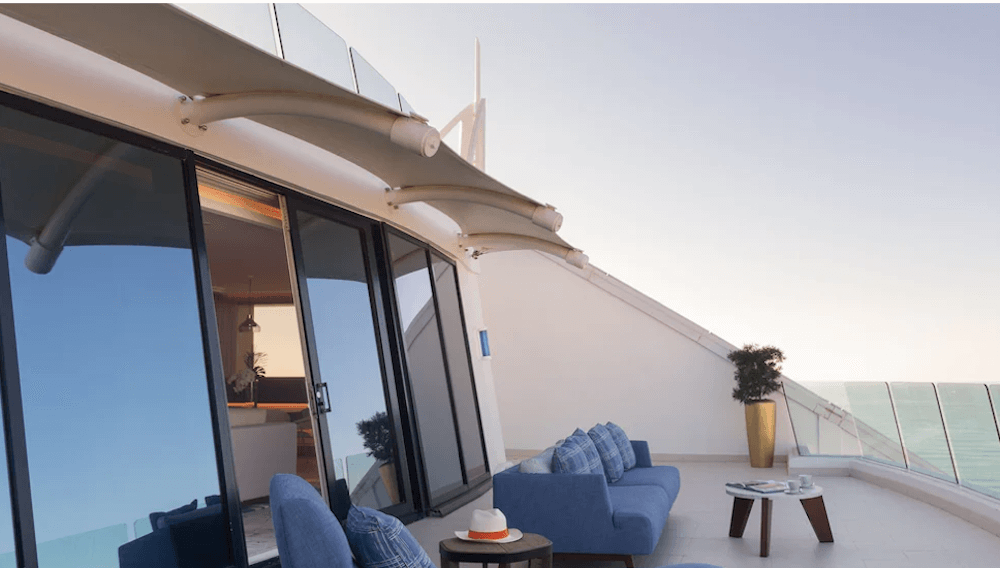 You cannot fail to miss the iconic wave design of this original Jumeirah hotel. With an extensive choice of restaurants, a spa, a 6-metre climbing wall and a complimentary kids club, make it a popular choice for families seeking a luxurious stay.
5* Palazzo Versace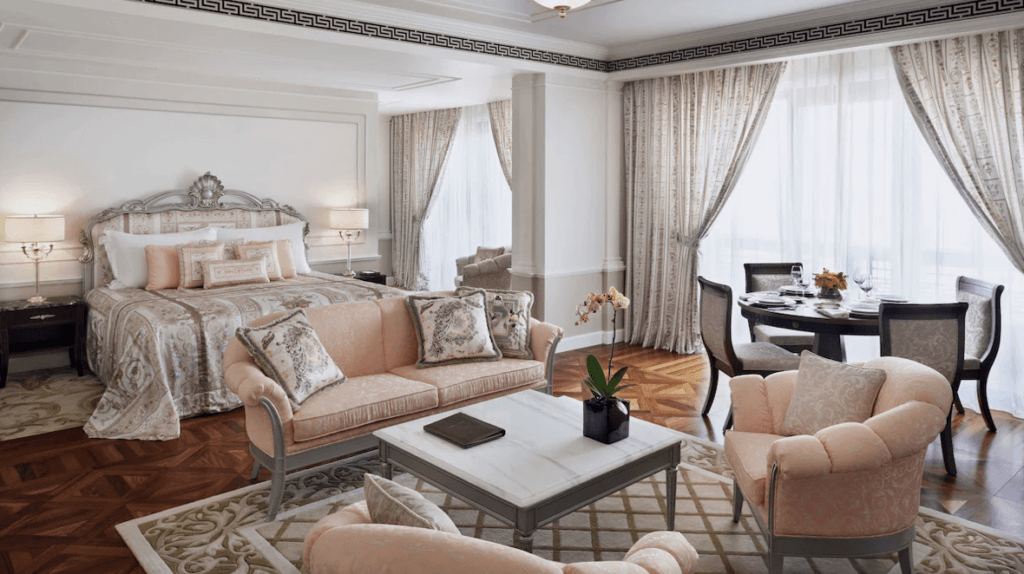 Designed by the House of Versace, this hotel is reminiscent of a 16th-century Italian palace and is an insta influencer's dream. Located on the Jaddaf waterfront, this opulent hotel has luxury touches everywhere, with fine dining, three lagoon pools and enviable entertainment.
5* Anantara Downtown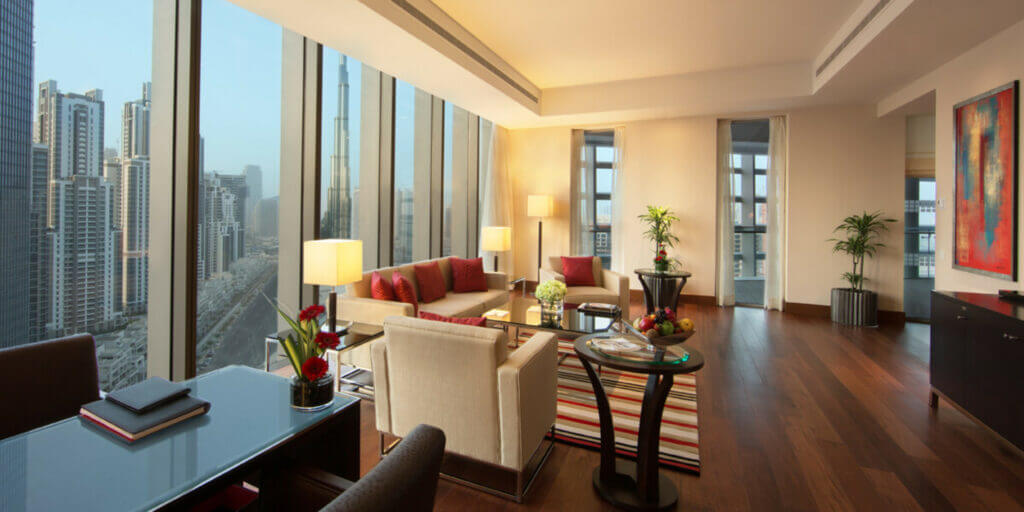 Anantara is known for its sophisticated luxury and service worldwide and its Downtown hotel in Dubai is no different. An elegant oasis with iconic skyline views from its spacious rooms, five dining outlets and an outdoor swimming pool.
5* Raffles Dubai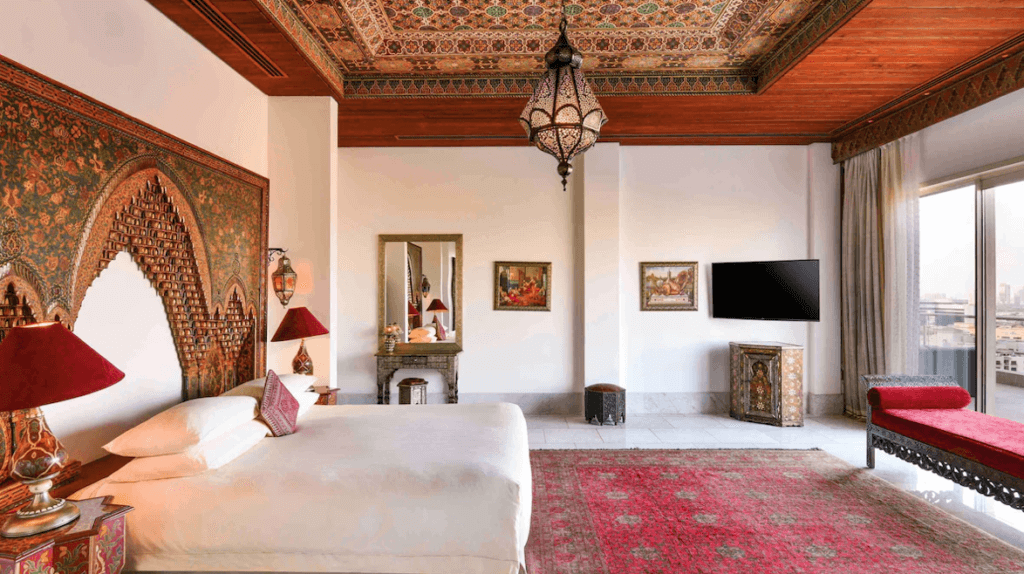 You cannot fail to miss this pyramid-shaped hotel which provides the established service you would expect from Raffles. Set within manicured gardens, a pool awaits with a bar and restaurant as well as some award-winning dining options. Shopping is on your doorstep as it's connected to Wafi Mall with over 300 shops.
5* Armani hotel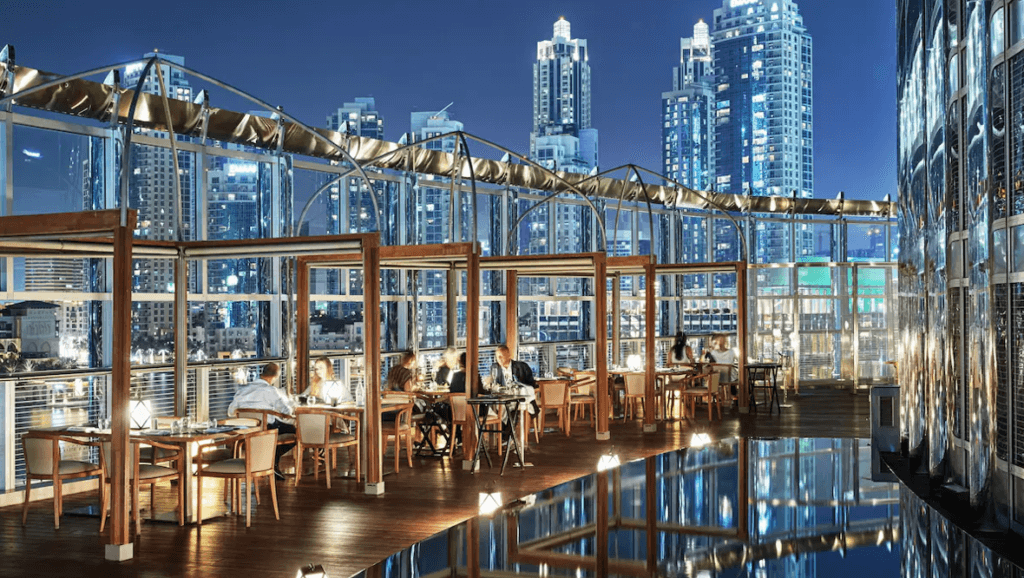 Located within the Burj Khalifa occupying 11 floors, you know you're in an impressive hotel from the minute you step into the lobby. Styled by Giorgio Armani, the hotel provides an indulgent treat with world-class facilities, coupled with a fabulous location.
5* Burj Al Arab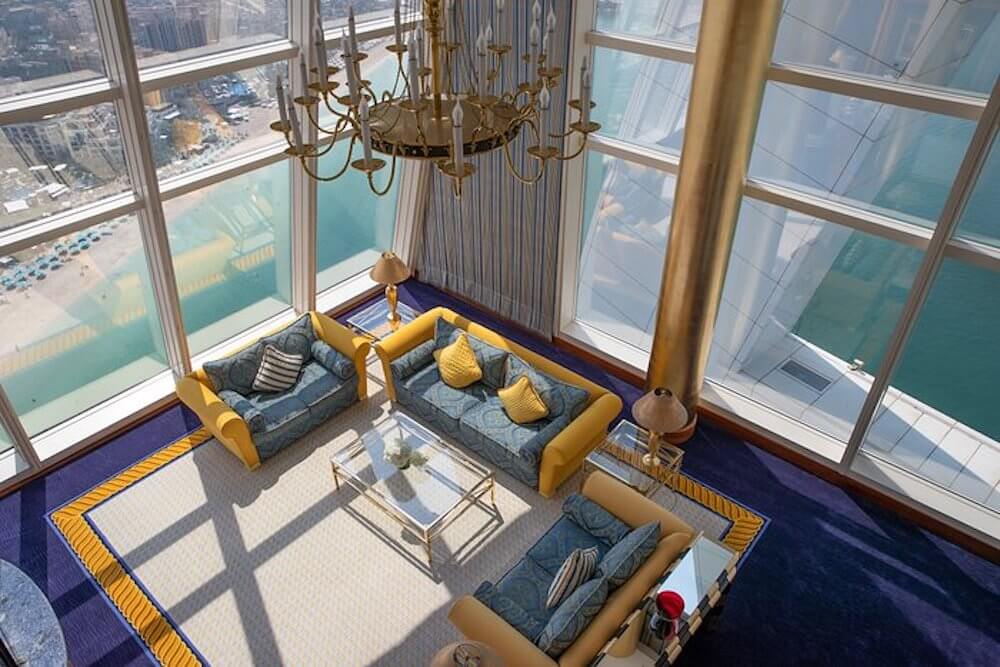 Another iconic luxury hotel in Dubai, that needs little introduction. Located just off Jumeirah beach, guests can embrace the ultimate in luxury experiences including personal butler service if required. Lavishly appointed with gold leaf and marble, it offers the height of opulence.
5* Address Downtown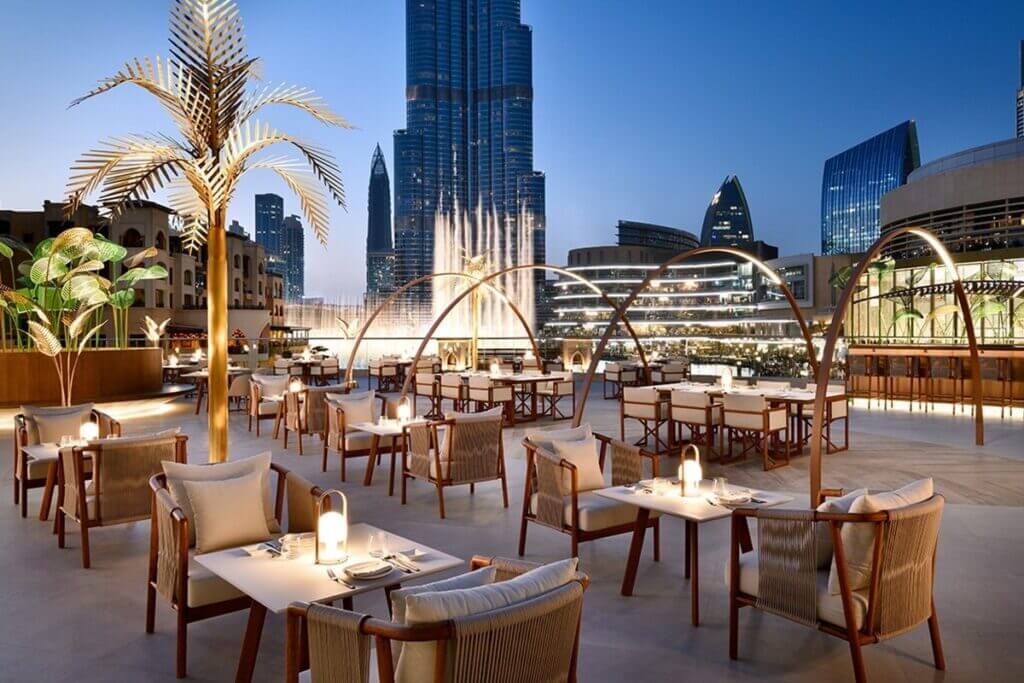 Centrally located downtown with views of Burj Khalifa and close to Dubai Mall, the hotel offers 5 restaurants, and bars overlooking the fountains and downtown skyline and an infinity pool. A limousine shuttle service is available on request.
5* Fairmont The Palm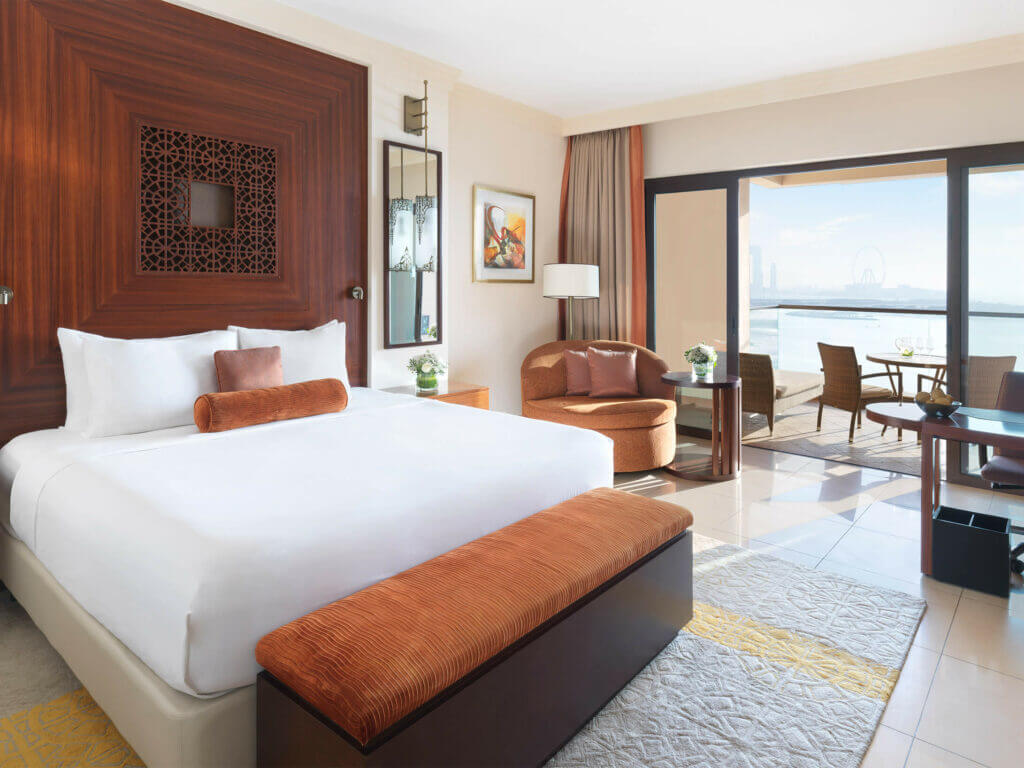 Located on the exclusive Palm Jumeirah, it offers a warm welcome in Arabian surroundings. The stylish hotel will suit those looking for a luxe life, with gourmet dining on offer and an award-winning spa, along with a private beach.
5* Ritz-Carlton Dubai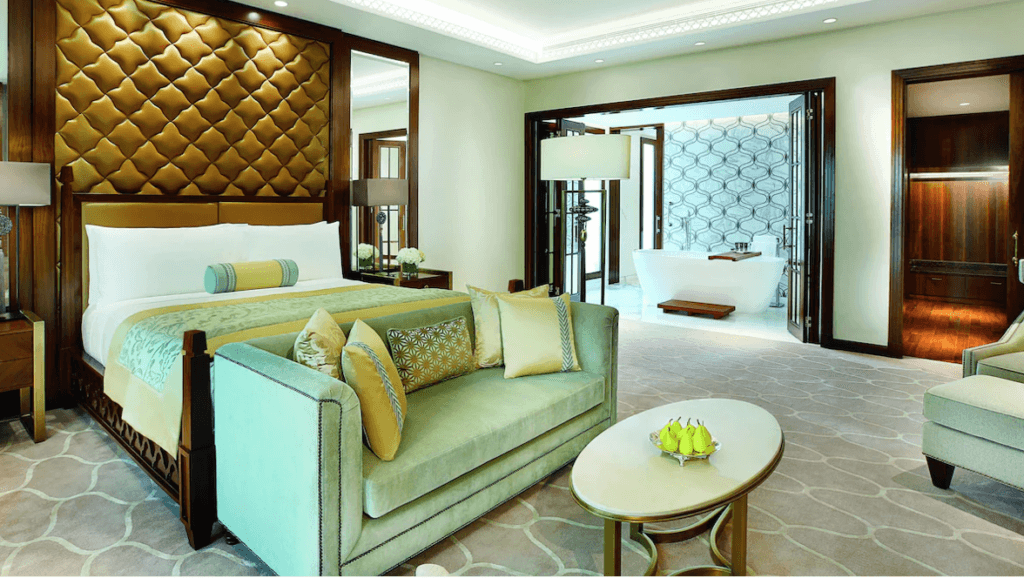 Located on JBR walk on a private beach, and close to the marina, the Ritz-Carlton offers luxurious rooms with sea views and private balconies. There are six outdoor pools to choose from and a signature spa to relax in.