Estimated read time: 5 minutes.
Hawaii, with its stunning natural beauty and serene landscapes, is the perfect destination for a wellness break. The islands offer a variety of luxurious hotels with world-class spa facilities, making them ideal for travellers seeking relaxation, rejuvenation, and tranquillity. In this blog, we explore incredible Hawaiian hotels that are perfect for those in search of a wellness retreat. From the iconic Trump International Hotel Waikiki to the secluded oasis of Four Seasons Resort Hualalai, each of these hotels offers unique spa experiences to ensure guests unwind and refresh their mind, body, and soul.
5* Four Seasons Resort Hualalai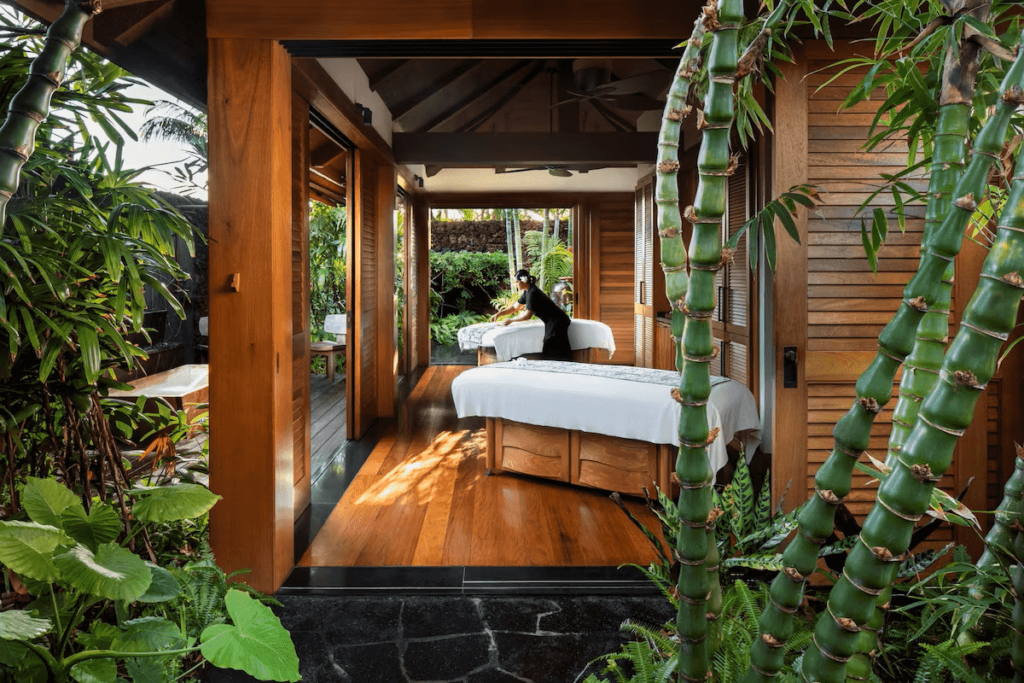 Nestled along the Kona-Kohala coast, this Four Seasons resort is home to The Hualalai Spa where guests can discover balance and peace with tailored treatments and therapeutic techniques. At the heart of the spa is Waiea Garden for guests to relax in before or after their treatment. The Reflexology Path is a powerful, awe-inspiring sensation, and to complete the rejuvenating experience us of the hot tub, cold plunge pool, steam room and sauna are complimentary.
5* Trump International Hotel Waikiki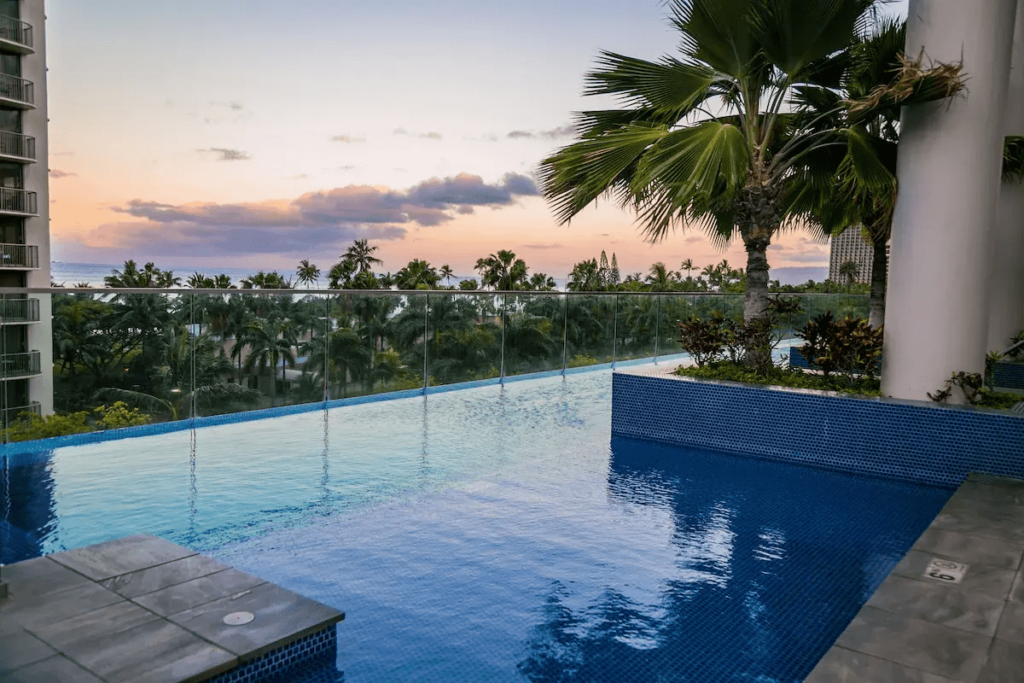 Located in the heart of Waikiki and just steps from Oahu's most famous strip of sand, world-class renewal awaits in a spa that blends all the signatures of The Spa at Trump brand with authentic Hawaiian healing. Throughout each experience is a distinct island call to relax, or ho'oluana. Offering signature treatments including Hawaiian Lomi Lomi massage and personalised facials, as well as an open-air, infinity-edge pool overlooking the Pacific Ocean to provide a serene escape for guests.
5* Mauna Lani Bay Hotel and Bungalows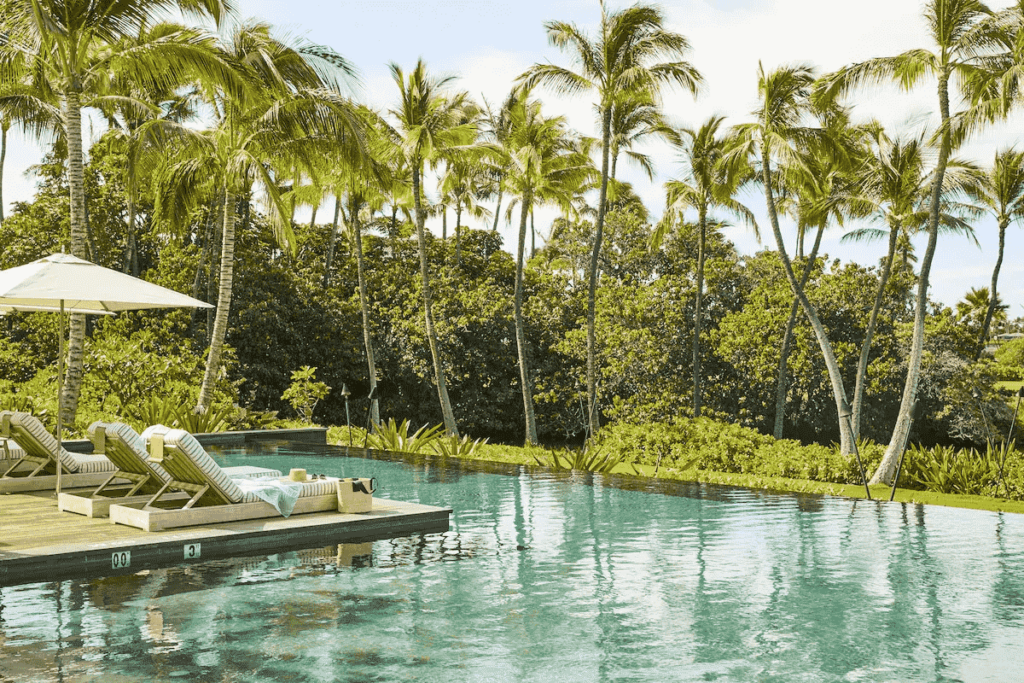 This Big Island gem is set within serene surroundings and is home to Auberge Spa, a haven of relaxation making it the perfect choice for a wellness break. Here guests can heal from within with treatments that feature authentic ingredients sourced from local farms providing regenerative benefits of Hawaii's tried and true wellness methods that are passed on from one generation to the next and promise to breathe new life into the mind, body, and spirit.
5* Four Seasons Resort Maui at Wailea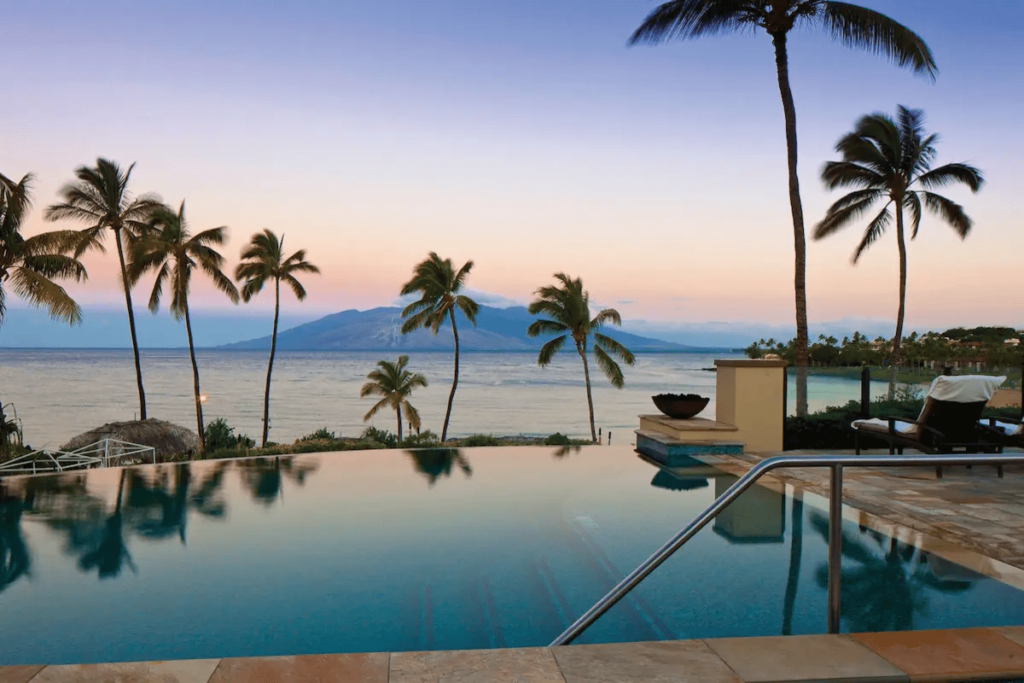 Relax, Recharge – and then Repeat. Nestled along the coast of Wailea, this Four Seasons resort features an award-winning spa offering innovative therapies like the Pohaku Stone Massage, Lomi Mohala Massage and Deep-Tissue Massage using a multi-faceted approach that optimises your body's natural healing mechanisms and balance. The Wailea Healing Path, a lava-rock footpath, adds to the natural charm of the spa, creating a serene environment for relaxation.
5* The Ritz-Carlton, Kapalua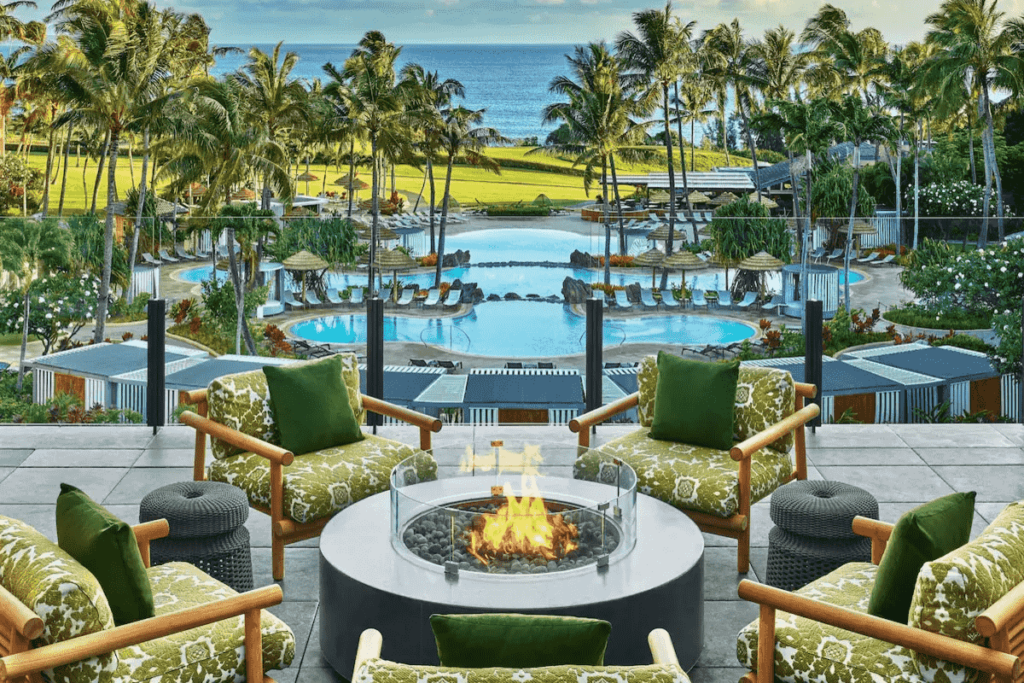 On the island of Maui, The Ritz-Carlton Kapalua offers guests a chance to rejuvenate with treatments inspired by Hawaiian traditions showcasing local botanicals and herbs cultivated in the resort garden for an unforgettable spa journey. A wide variety of mind and body fitness classes and personalised workouts are on offer in the hotels fitness centre where professionals are ready to motivate and inspire. And the peaceful surroundings at this property only add to the wellness experience.
5* The Kahala Hotel and Resort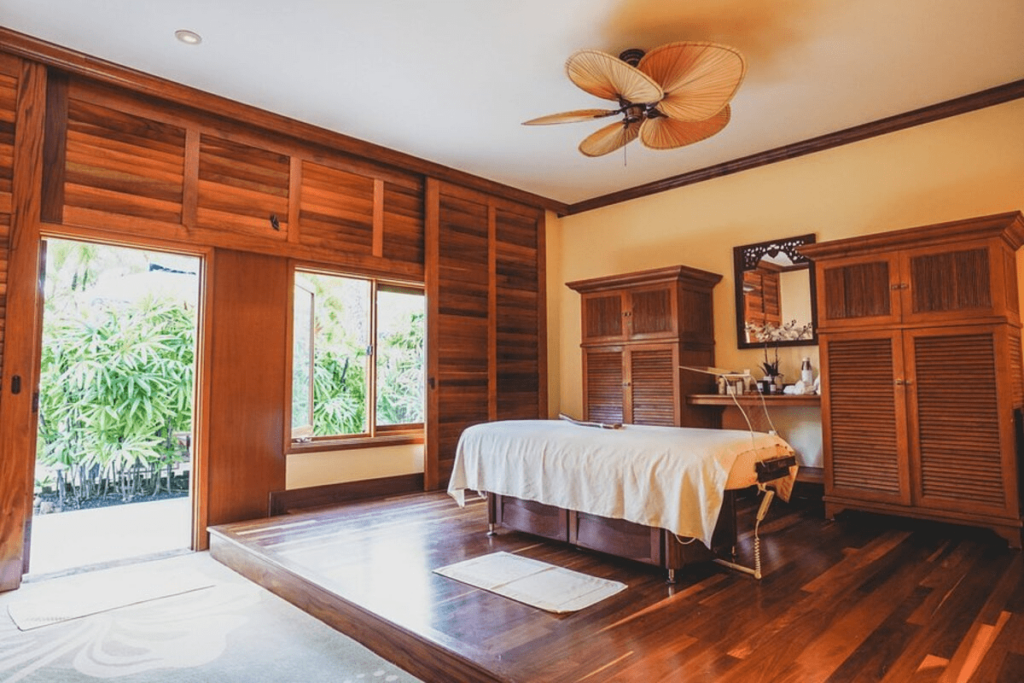 Surrounded by lush gardens and oceanfront views, for a truly rejuvenating experience, Signature Kahala Spa offers a tranquil escape from the bustling city and a place to indulge in traditional Hawaiian therapies. Beginning with a Ho'omaka Foot Ritual involving a Hawaiian Alaea Sea Salt foot soak, aromatic foot scrub and cooling eye mask infused with Kinehe flower essence, guests will begin to relax from the soles of their feet upwards.
4* Grand Hyatt Kauai Resort and Spa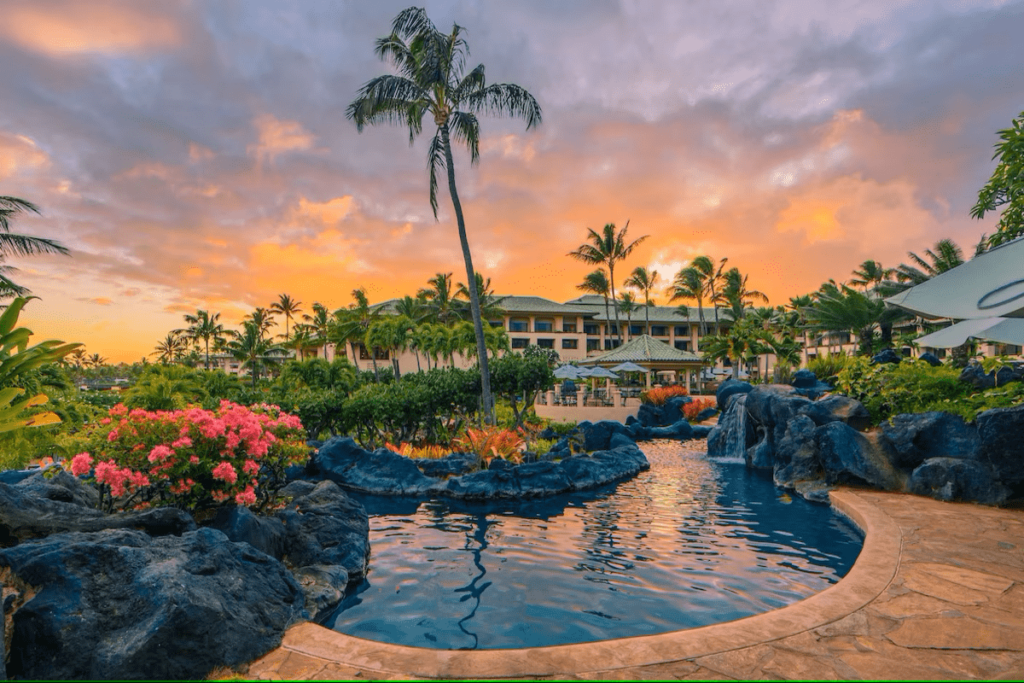 Get away to the soothing white sands of Poipu Beach on Kauai's sunny south shore. This eco-friendly, luxury beachfront oasis boasts lush gardens and acres of pools, ocean view dining and rooms with private lanais. Guests can relax and unwind at Anara Spa and experience the power of nature in open-air hale (huts) while indulging in traditional Lomi Lomi massage and botanical facials. The spa's garden and lava rock shower are serene and rejuvenating.
5* Four Seasons Resort Oahu at Ko Olina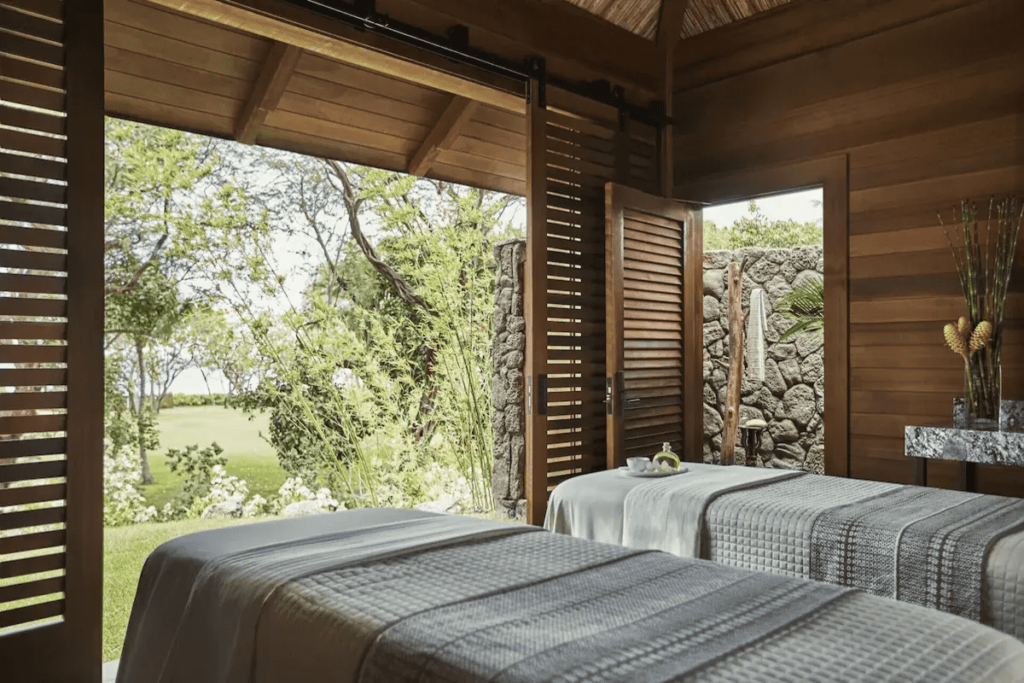 Situated on the pristine beaches of Ko Olina, this Four Seasons property boasts a world-class spa that integrates traditional Hawaiian healing practices. Experience treatments like the Ho'olele Signature Massage, the Warrior Massage and Reflexology, relax in the healing waters of the Naupaka Spa & Wellness Centre's outdoor garden pools, and enjoy complimentary spa facilities including steam room, sauna and whirlpools.
5* Halekulani Hotel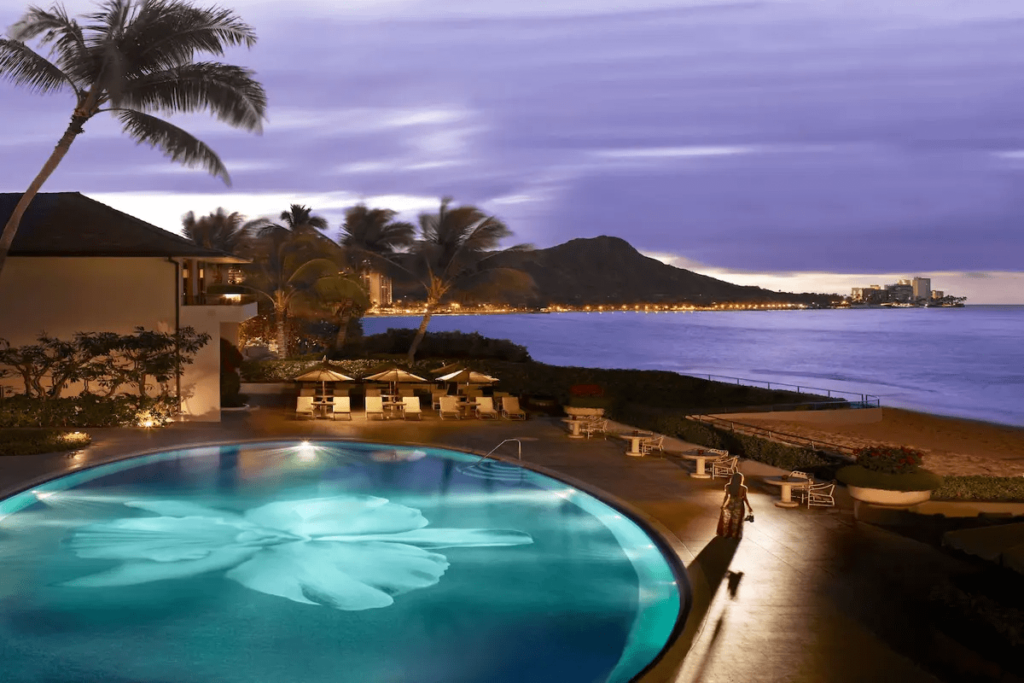 Halekulani, translated as "House Befitting Heaven," lives up to its name. The award-winning SpaHalekulani is a serene oasis where guests can enjoy treatments like the Polynesian Noni Healing Wrap and Maile Dream facial. Their collection of curated experiences takes on an integrated and refreshed approach combining six key pillars for an elevated lifestyle – Nourish, Move, Explore, Renew, Rest and Discover. Plus, with stunning ocean views, it's a true sanctuary for wellness seekers.
5* The Ritz-Carlton Residences, Waikiki Beach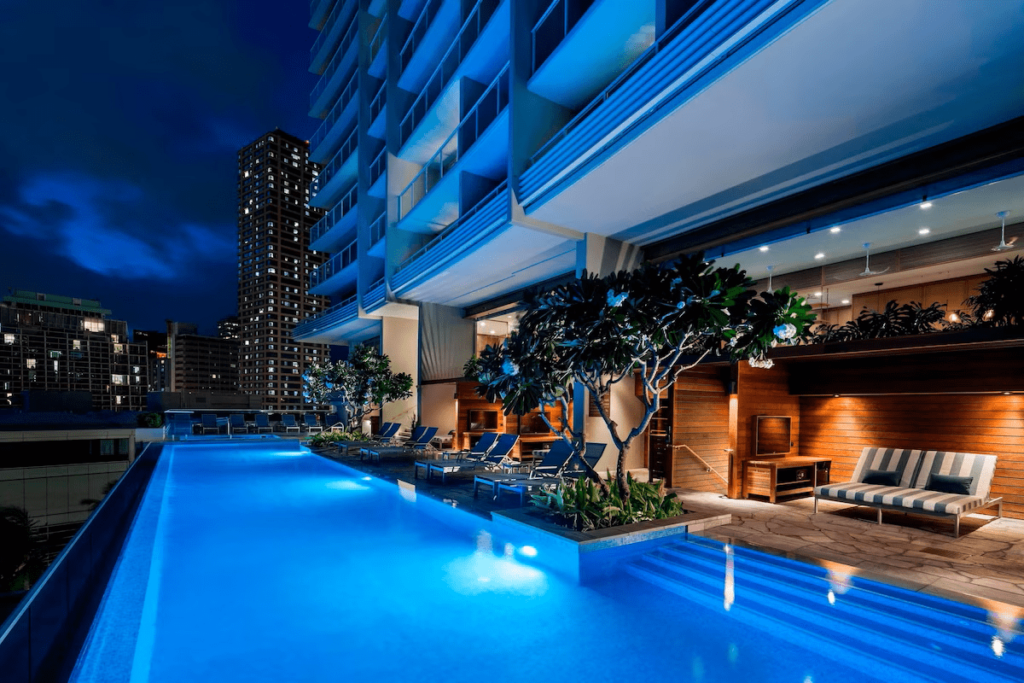 This luxurious property offers an array of wellness amenities. The Ritz-Carlton Spa is a haven of relaxation, offering holistic treatments like the Olena (turmeric) Ritual and Hawaiian Lomi Lomi massage using native elements to both heal and revive, including volcanic stones, rainforest leaves and lehua blossoms. The spa features four treatment rooms, one of which is the spa's ocean-view relaxation lounge which is a serene escape in itself!