Estimated read time: 3 minutes.
Hawaii, with its pristine beaches, lush landscapes, and warm tropical climate, is a dream destination for travellers seeking a luxurious escape. Among the multitude of options, several hotels stand out for their exceptional blend of opulence, comfort, and impeccable service, offering so much more than just a place to stay. When looking for the epitome of luxury for the perfect Hawaiian holiday, these hotels are the perfect choice.
5* Mauna Lani Bay Hotel and Bungalows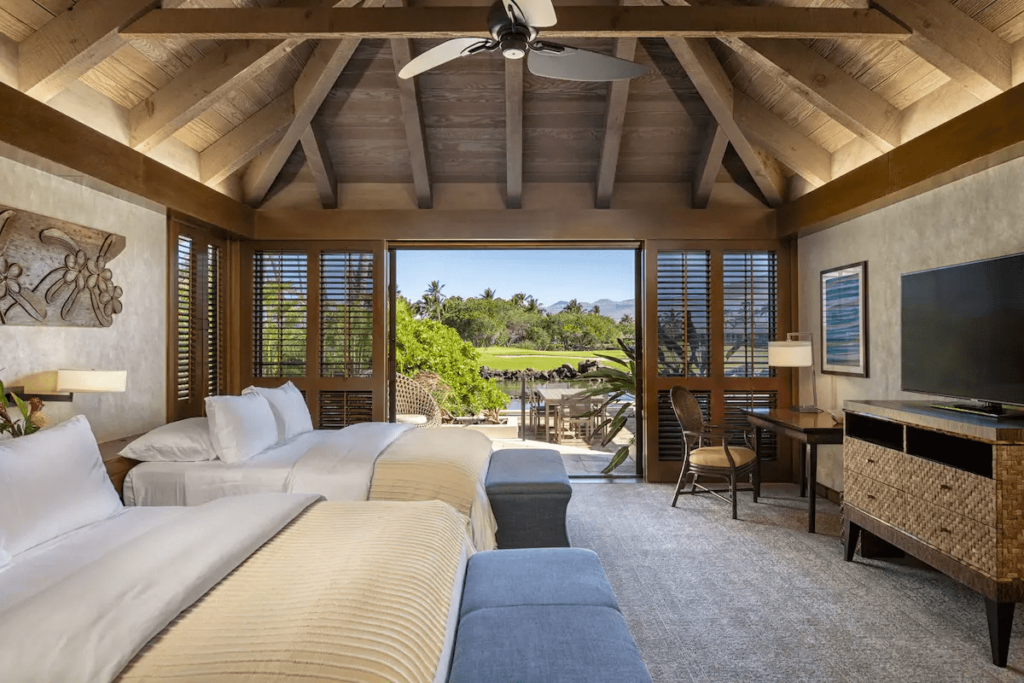 Nestled on the sunny Kohala Coast, this property is a paradise of indulgence. From the moment guests step onto the property, they are enveloped in luxury. Boasting elegantly appointed rooms and private bungalows, each offering breathtaking ocean views. Its luxury features include spacious suites, private lanais, and marble bathrooms, ensuring comfort at its finest. The world-class amenities on offer include the exquisite spa, gourmet dining at on-site restaurants, and refreshing cocktails at the beachfront bars. The property also features a championship golf course and a private beach, providing endless opportunities for relaxation and recreation.
5* Halekulani Hotel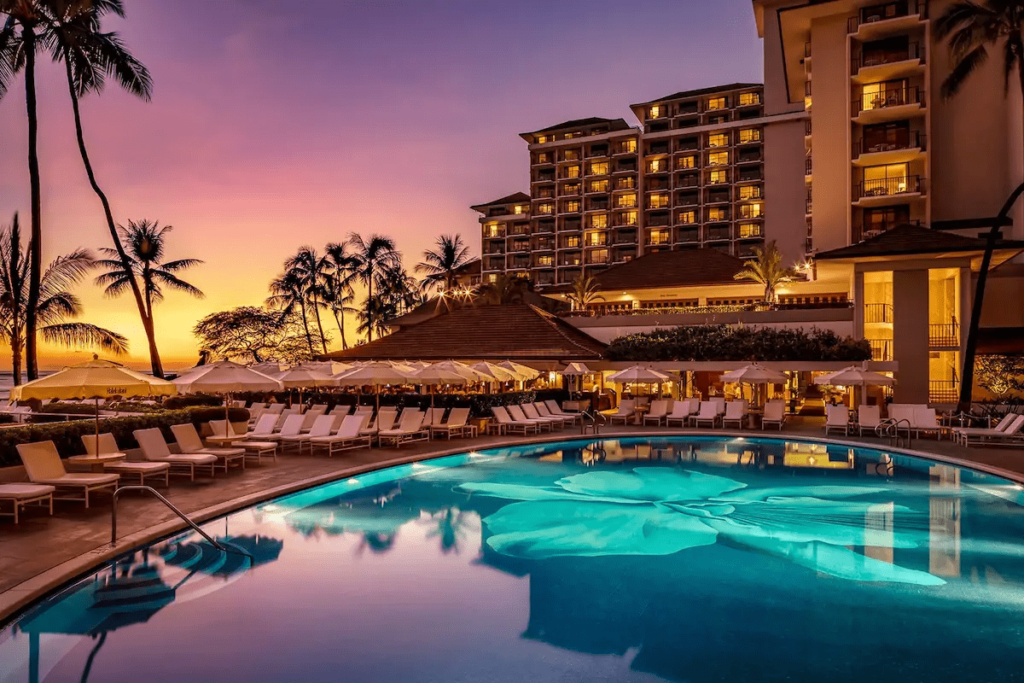 Halekulani, meaning "House Befitting Heaven," lives up to its name by offering an unparalleled luxury experience on Waikiki Beach. This iconic hotel is renowned for its timeless elegance and impeccable service, with rooms and suites that are designed with meticulous attention to detail, featuring custom furnishings, marble bathrooms, and private balconies with panoramic ocean views. Luxury here is not just a feature; it's a way of life. Guests can indulge in award-winning dining savouring exquisite cuisine prepared by world-class chefs, relax and rejuvenate in the hotel's spa, or take part in unique experiences, such as private sunset cruises and personalised excursions.
5* The Kahala Hotel and Resort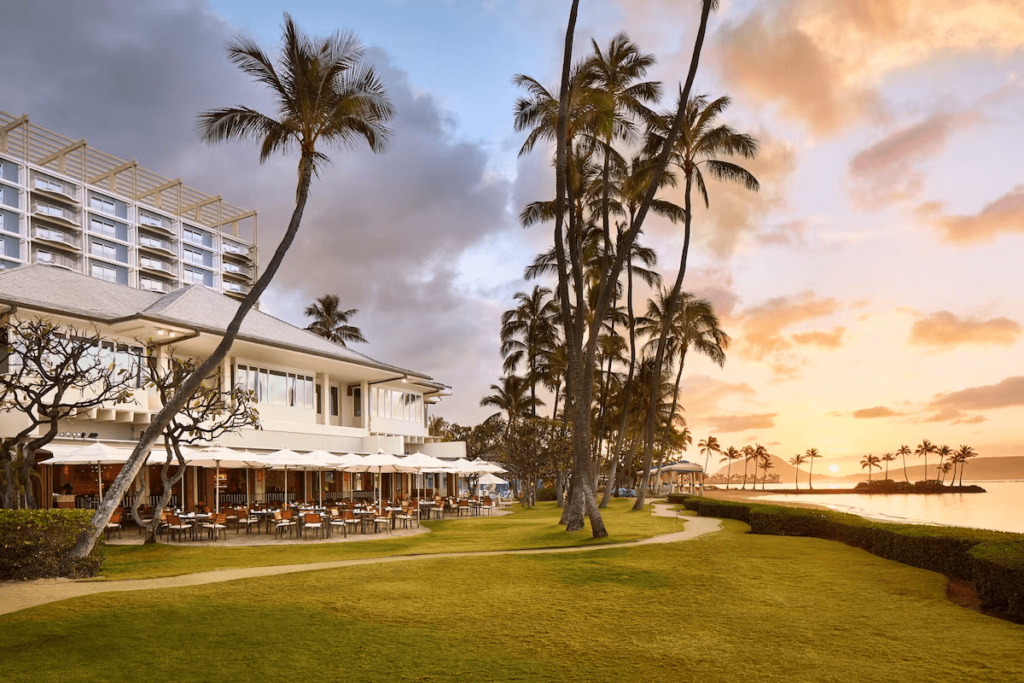 Nestled in an exclusive neighbourhood just minutes from Waikiki, this hotel offers a secluded oasis of luxury and tranquillity. With elegant rooms and suites that feature contemporary Hawaiian décor, plush furnishings, and spacious balconies overlooking the ocean or lush gardens. Every detail is carefully curated to provide guests with the utmost comfort and style. Renowned for its luxurious amenities, guests can swim with dolphins in a private lagoon, relax at the world-class spa, indulge in gourmet cuisine with a variety of exquisite dining options, enjoy leisurely afternoons by the pool, and unwind with signature cocktails at the stylish bars.
5* Montage Kapalua Bay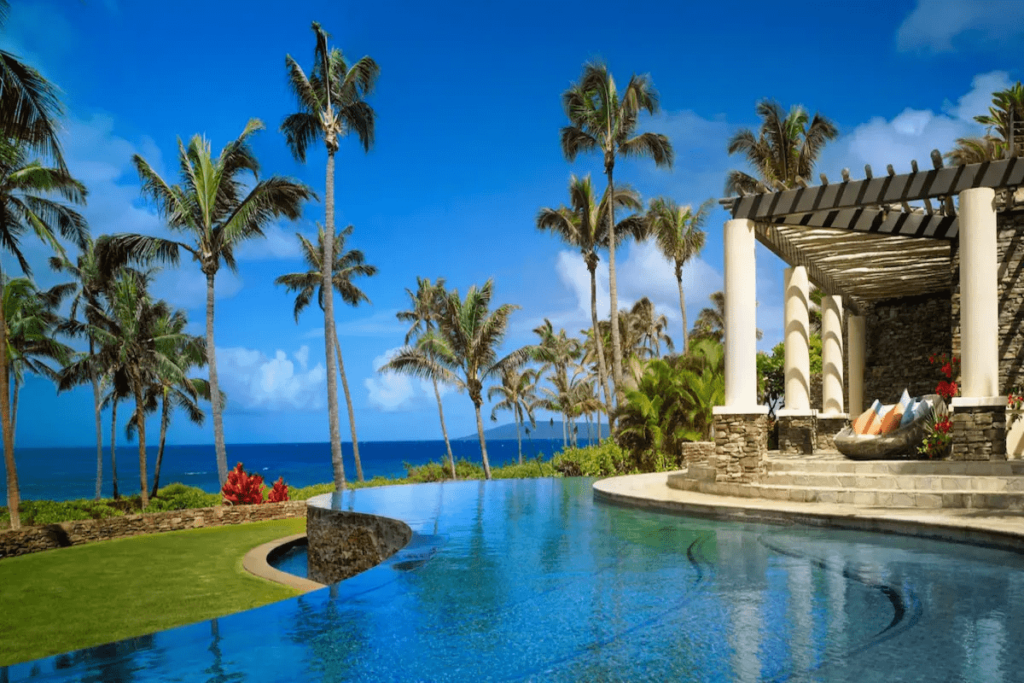 Perched on the cliffs of the picturesque Kapalua Bay, Montage Kapalua Bay offers a blend of modern luxury and natural beauty. The hotel's spacious residences, ranging from one to four bedrooms, feature contemporary Hawaiian-inspired décor, fully equipped kitchens, and expansive lanais with stunning ocean views. Guests can relax by the multi-tiered swimming pools, enjoy personalised spa treatments, and partake in outdoor activities such as hiking and snorkelling. The hotel's dining options showcase fresh, locally sourced ingredients, offering a culinary journey that is sure to tantalise the taste buds.
5* Four Seasons Resort Maui at Wailea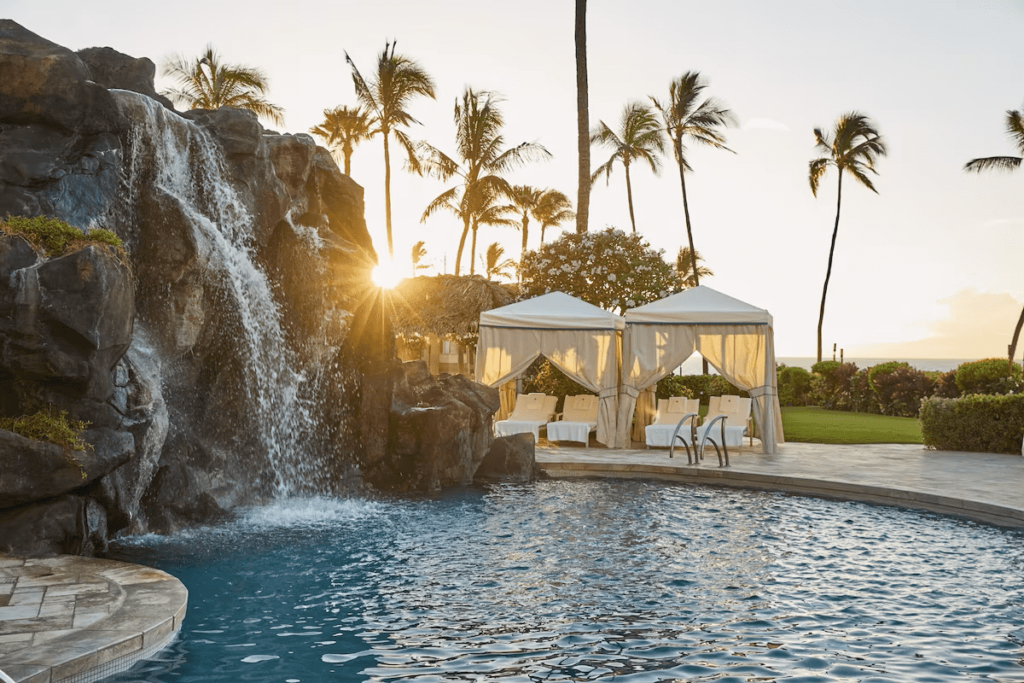 Situated on the sunny shores of Wailea, Four Seasons Resort Maui at Wailea epitomises Hawaiian luxury at its best. The resort's spacious rooms and suites feature elegant furnishings, marble bathrooms, and private balconies with breathtaking views of the Pacific Ocean. Guests can unwind at the spa, which offers a range of treatments inspired by ancient Hawaiian traditions and dine at multiple venues, including oceanfront restaurants serving delectable cuisine crafted from locally sourced ingredients. From personalised concierge services to beachfront cabanas, every aspect is tailored to perfection, allowing guests to indulge in the epitome of luxury.
5* Princeville Resort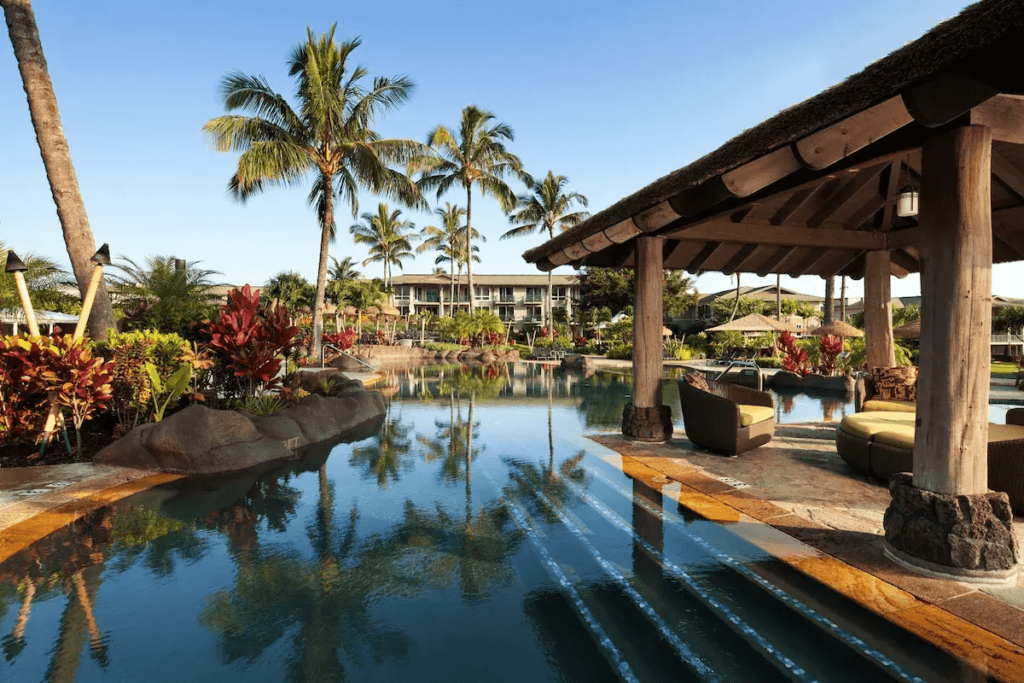 Perched on a cliff overlooking Hanalei Bay, this luxurious retreat sits amidst the natural splendour of Kauai's North Shore. The resort's elegantly appointed rooms and suites showcase contemporary Hawaiian design, and private balconies offer stunning panoramic views of the coastline. Luxury is defined by its exceptional amenities and personalised services including rejuvenating treatments at the spa, gourmet cuisine at the hotel's restaurants, and the infinity pool with cascading waterfalls which guests can relax by. The resort also offers a wide range of outdoor activities, including golf, hiking, and water sports, allowing guests to explore the island's natural wonders.