Dubai is a shopper's paradise at any time of the year! It's not just about high-end, designer goods either, there are plenty of high street brands as well as traditional souks to tempt the most serious shoppers.
Dubai Mall is the world's largest shopping mall and is considered one of the best places to shop in Dubai. There are over 1200 luxury and premium brands and the mall claims to feature 'everything you desire.' Alongside the shops, you'll find an aquarium and underwater zoo, ice rink, KidZania and cinema; plus, it's on the doorstep of the famous Burj Khalifa and Dubai fountain.
Mall of the Emirates has its fair share of designer stores but is equally interspersed with high-street brands, boutiques and more. Not forgetting it has its own ski slope and VOX cinema for when you've exhausted your shopping options!
Bur Dubai is where you can find the more traditional souks of Dubai with a focus on textiles and fabrics. It can feel like you're entering a maze, never to return, but along with the sights, the sounds and the bartering, it's all part of the fun and you'll find souvenirs galore in the souk too.
Here's our Stuba six for serious shoppers!
5* Kempinski Mall of the Emirates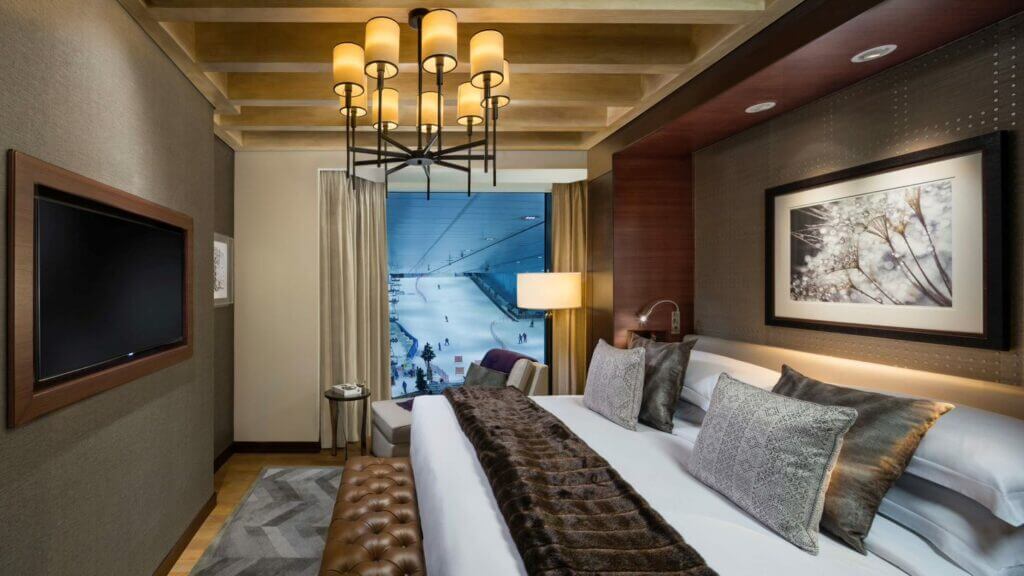 Directly connected to the Mall of the Emirates and Ski Dubai, the hotel is the perfect place to relax after a hard day's shopping in the Mall's 700 shops. It even has ski-in/ski-out access and has chalet rooms with Ski Dubai views.
5* The Address Dubai Mall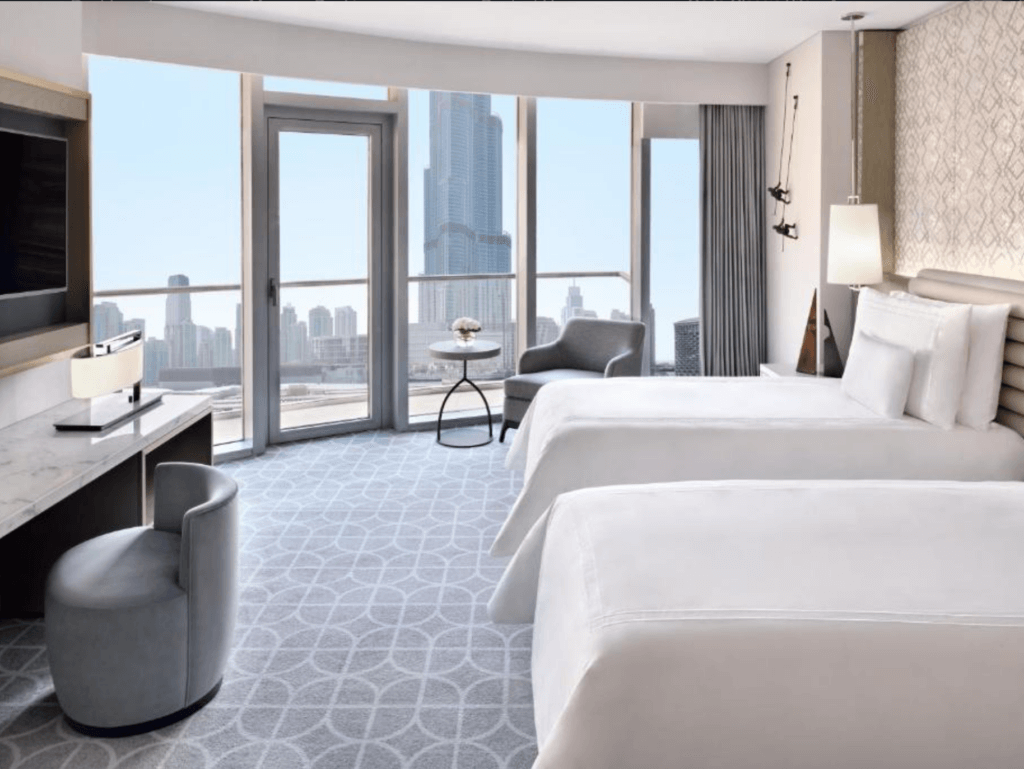 Located in the heart of downtown with direct access to the Dubai Mall, this is a perfect hotel for those looking for the ultimate in retail and entertainment on your doorstep. Kick back in the pool, spa or one of the hotel's four dining options.
5* Raffles Dubai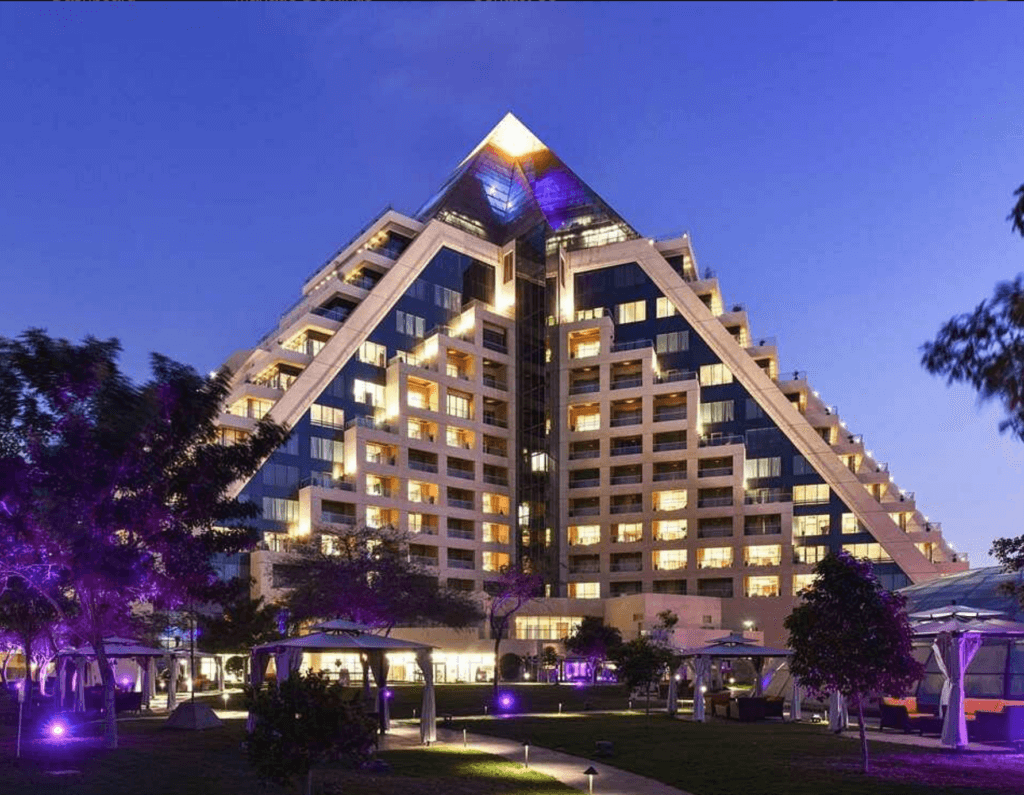 Connected to the Wafi Mall with over 300 shops with the Khan Murjan Souk just a 5-minute walk away, this is a perfect hotel for those looking for different shopping experiences. The hotel is a luxurious oasis, with manicured gardens and some of Dubai's largest rooms.
5* Armani Hotel Dubai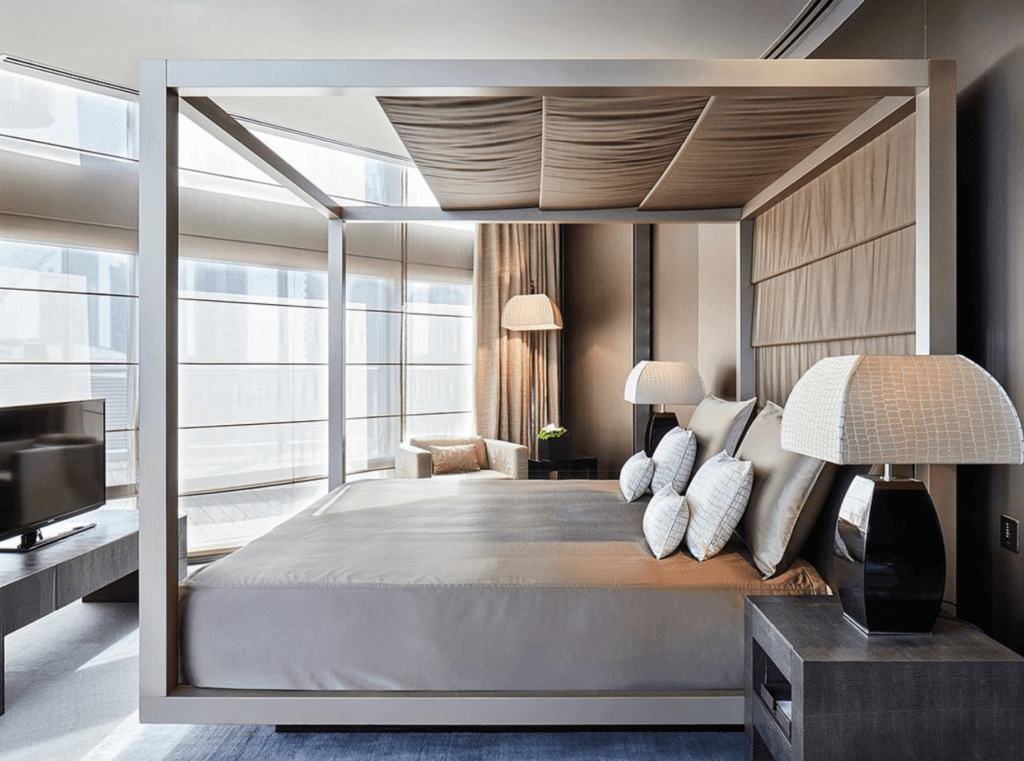 Well suited to those looking for a glamourous hotel stay to coincide with a luxury shopping experience. Located next door to Dubai Mall, it provides a gloriously central location which provides an impressive host of facilities to enjoy after a day's shopping.
5* Sheraton Dubai Mall of the Emirates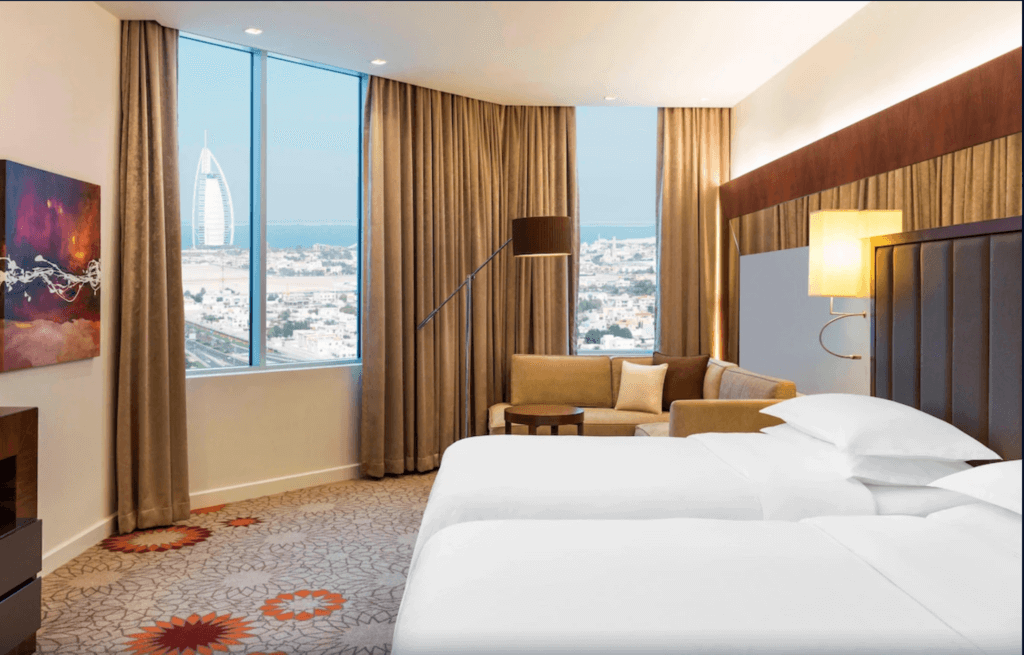 Linked to the Mall of the Emirates, this hotel is rich in Dubai architecture, culture, and hospitality. It also has a direct link to the Dubai Metro for more shopping experiences should guests so choose. A poolside bar and rooftop terrace are perfect to unwind after a busy day in the city malls.
5* Hyatt Regency Dubai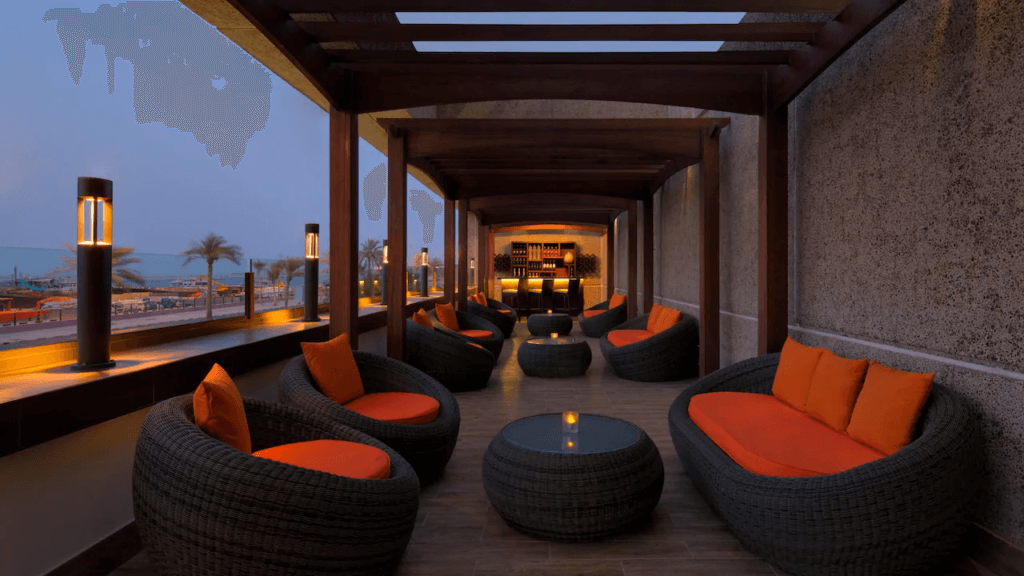 Located in Deira and close to the famous Souks, this hotel provides a perfect base to enjoy a taste of traditional Dubai. Dubai's only revolving restaurant sits on top of the hotel with breathtaking views. A modern and stylish stay awaits, plus with access to the Metro nearby for access to the modern malls, guests will have the best of both worlds with a stay here.